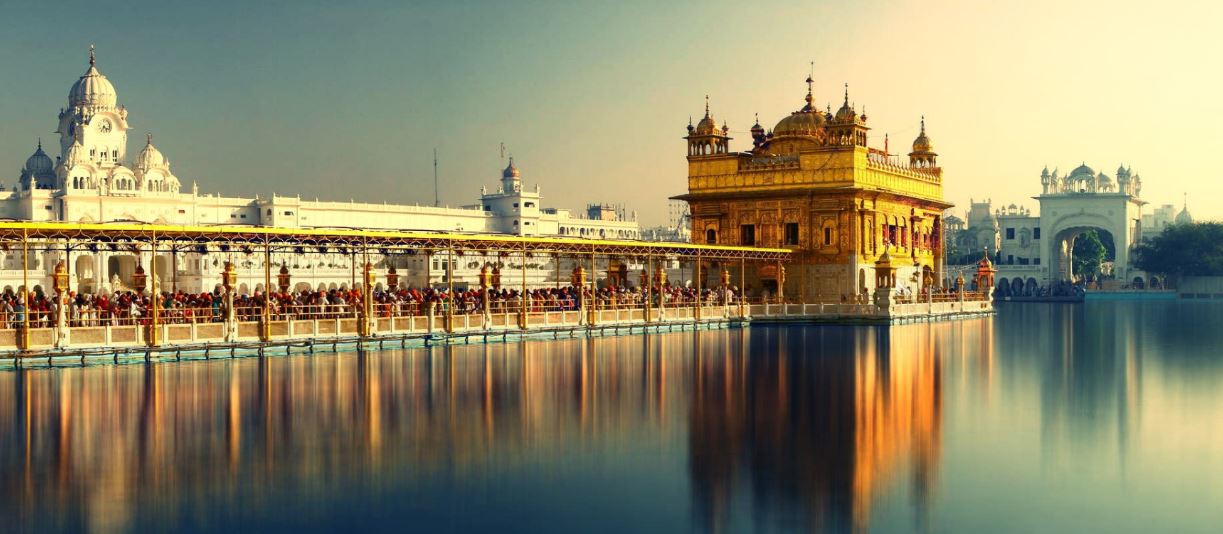 Chandigarh: The Shiromani Akali Dal (SAD) today said it was unfortunate and untoward that Punjab chief minister Capt Amarinder Singh had forsaken his religious and social duty to visit Sri Harmandar Sahab and Durgiana Mandir after taking oath of office forty days back.
In a statement here, SAD mps Sukhdev Singh Dhindsa and Balwinder Singh Bhundur said it was even more hurtful to know that the chief minister had found time to visit the Congress Head quarters in Delhi but did not find time to visit the Guru's Takht in Amritsar.
The Akali leaders said such callous indifference to well established social norms, which had been continuing since 1947, had occurred for the first time in the history of the State. "It is customary for all heads of government to begin their tenure by seeking blessings at the holy shrines in guru ki nagri. Not doing so is tantamount to disrespecting our religion and our culture", they said.
The mps said the importance of guru ki nagri could be gauged from the fact that even visiting heads of government, including that of Canada, had taken out time to pay obeisance at Sri Harmandar Sahab. They said even foreign ministers of Punjabi origin followed this practice as could be seen from the visit of Canadian Defence Minister Harjit Singh Sajjan to Amritsar recently.
Stating the shocking and unprecedented behavior of the chief minister was rubbing on others also, the Akal MPs said other government representatives, including cabinet ministers, were behaving like their boss and were not only neglecting their areas but had also neglected visiting the Harmandar Sahab and Durgiana Mandir. "This has sent out a message that this government has distanced itself from the people and does not want to even observe the traditional cultural practices", they added.
Asking the new chief minister to learn from his predecessor, the SAD mps said Sardar Parkash Singh Badal had always held Sri Harmandar Sahab as well as symbols of faith of all other religions in the highest esteem and had led by example by giving utmost importance to them. They said the last SAD-BJP government had not only beautified the environs of the Darbar Sahab but had also worked to uplift the Ram Teerath Sthal and construct Guru Ravi Das memorial in Khuralgarh.
Stating that Amarinder's failure to visit Amritsar after being sworn in as CM despite having represented the holy city in parliament could not be an oversight, the mps said this was emblematic of the respect the new administration gave to the gurus as well as social norms. "Amarinder even failed to pay his respects at Talwandi Sabo on the sacred occasion of Baisakhi by giving a shoddy excuse of leg pain when this did not deter him from visiting Mumbai". The leaders said such acts were making Punjabis lose faith in the new government after only forty days in power. "Punjabis are finding it difficult to digest that the new government has not only disrespected them but also the Harmandar Sahab and Durgiana Mandir", Mr Dhindsa and Mr Bhundar added.