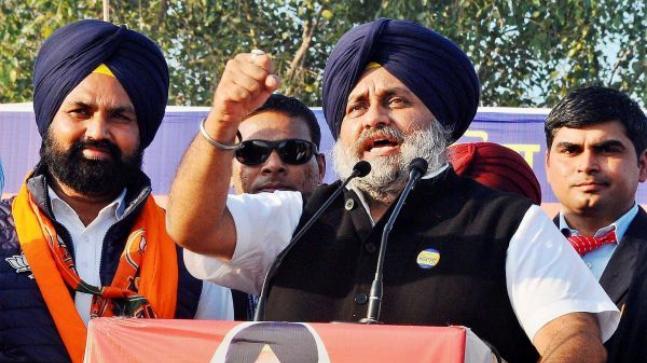 SAD urges CEC to cancel Raja Warring's nomination from Bathinda for trying to bribe voters
Chandigarh, April 27 – The Shiromani Akali Dal (SAD) today represented to the Chief Election Commissioner (CEC) to lodge a FIR against Bathinda Congress candidate Amarinder Singh Raja Warring for trying to forcibly bribe voters besides ordering his immediate arrest and urging his nomination be cancelled immediately.
Also Read: Captain Amarinder Singh mourns demise of CPI(M) leader Balwant Singh
A SAD delegation led by party senior Vice President Dr Daljit Singh Cheema submitted a formal representation to Punjab chief electoral officer Dr S Karuna Raju in this regard along with video evidence. The SAD represented that Warring had not only violated the model code of conduct but had also indulged in corrupt practices as per Section 123 of the Representation of People's Act, 1950 and Representation of People's Act, 1951. It said in light of this fact he should be arrested immediately after registration of appropriate cases against him.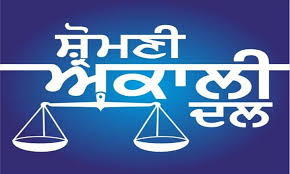 The representation, which was filed after the SAD received a video from its Parliamentary Affairs Committee (PAC) member Dr Nishan Singh, gave full detail of the entire incident by providing the entire transcript. As per the incident social worker Tinku Punjab of Budhladha tells Raja Warring to take back Rs 50,000 given to him. Warring forces Tinku Punjab to keep the money and then rushes out of his residence. The SAD delegation briefed the CEO that Tinku Punjab had also relayed his tale of woe publicly and disclosed how Warring accompanied with Congress leaders Mangat Rai Bansal, Manju Bansal and Gurpreet Kaur Bhatti came to his residence. The delegation members said as per Tinku's statement Gurpreet Kaur Bhatti handed over the money to him following which Manju Bansal told him that it was a gift from Chief minister Capt Amarinder Singh even as Amarjnder Singh Raja Warring told him "rakh la rakh la. Ghar aayi Lakshmi nahi morda".
Also Read: Manmohan not contesting from Amritsar, no Cong-AAP alliance in Punjab: Capt Amarinder
Dr Cheema said all this proved that Warring had come to Tinku Punjab's house for the express purpose of bribing him to solicit his support in the forthcoming election and that when he was rebuffed he made Tinku Punjab keep the bribe money forcibly. Stating that prompt action needed to be taken in the case, Dr Cheema said the Congress party's Bathinda parliamentary seat candidate Raja Warring had completely vitiated the poll atmosphere in the constituency. He said the open manner in which Warring was bribing voters called for immediate action  to send a clear message that such corrupt practices would not be tolerated. He also demanded that a FIR be registered against two other Congress leaders – Manju Bansal and Gurpreet Kaur Bhatti, who had tried to bribe Tinku Punjab along with Warring. The delegation urged for quick action against the culprits to save the democratic framework from corruption and to ensure free and fair elections in Bathinda parliamentary constituency. EOM
-PTC NEWS
Also Watch: