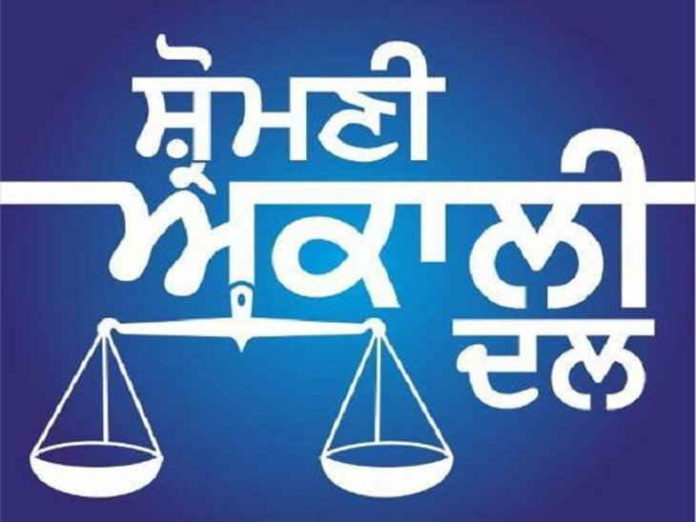 The Shiromani Akali Dal has welcomed  major decision of by the GST council to lower GST rates on residential properties and said that this will give huge benefit to the common man.
In a statement released here today, Treasurer and Spokesman of the SAD Mr. NK Sharma said that  decision to lower the GST on residential properties is an historic decision which will further help the common man and the poor to have their own houses. He said that  reduction of 7 percent in  all housing projects which were not in the affordable  housing category from 12 to 5 percent means a flat  which now costs Rs. 45 lakh will be cheaper by more than Rs. 3 lakh. He said that similarly by reducing GST on affordable housing category from 8 to 1 percent will also make huge difference for the economically weaker sections of the society.
Mr. Sharma said that Modi government is a first government in the Independent history which has made schemes for poor and downtrodden. He said disclosed that just before the Assembly elections in Punjab, the state had got Rs. 74 crore to providing housing to the economically weaker sections of the society but the new Congress government failed to disburse the amount  to the needy. He said that under the scheme Rs. 1 lakh 50 thousand was provided for purchase of a house and Rs. 50 to 75 thousand were provided for repairing purposes.
He said that similarly under a scheme a person who earns less than Rs. 3 lakh per annum gets subsidy of 2 lakh 67 thousand for purchasing a house on loan.  He said that this subsidy is directly transferred to the bank by the Union government.
Lauding the decision to alter the definition of affordably housing, the SAD leader said that under the new definition any house buily on the area of 60 square meters or less in metro cities and 90 square meter in non metro cities will immensely benefit people. He disclosed that all the cities of the Punjab fall in non metro cities so people in Punjab in particular will get huge benefit.