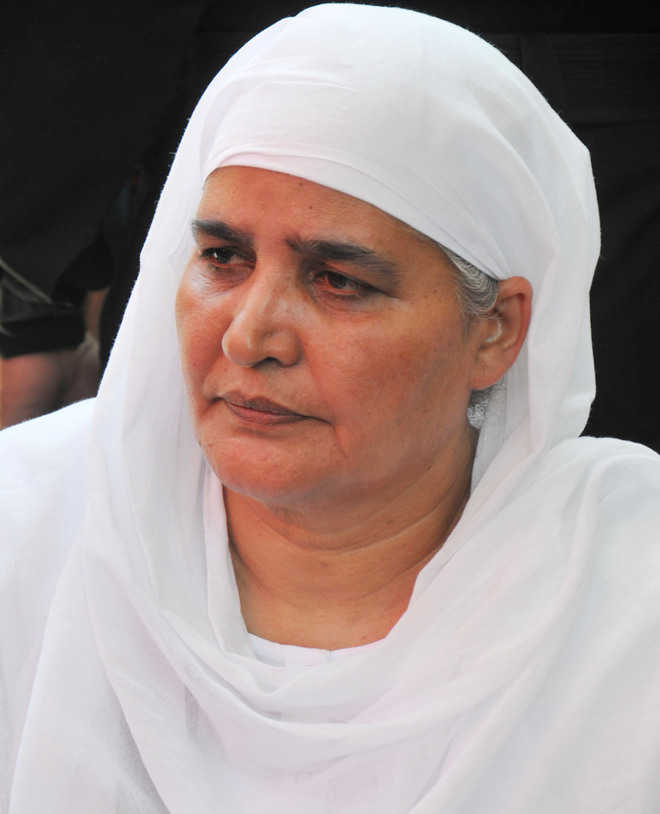 The Istri Akali Dal (IAD), the women wing of Shiromani Akali Dal (SAD) today decided to hold a seminar on the contribution of women in social, religious and economic arena in our society during the first week of March.
This decision was taken at a meeting presided over by the IAD president Bibi Jagir Kaur at the party headquarters on Friday. Especially addressing on this occasion, the SAD patron S. Parkash Singh Badal urged that the women wing of SAD must expand its activities beyond the political front by indulging in the social welfare activities as well.
"The fashion of big fat marriages is an unfortunate trend holding roots in Punjab. The IAD must help the poor families in getting their girls married with required social and economic assistance. The women of Punjab should also resume partaking in Langer service across the state" he added.
On this occasion, the IAD president said that a seminar on the women's contribution in various fields like social, religious and economic would be held during the first week of March. She also announced that the women wing will hold the Kirtan Durbars at each constituency across the state.
Appreciating the tradition of women's partaking in the Langer service at Shri Durbar Sahib started by Late Bibi Surinder Kaur Badal, Bibi Jagir Kaur said that this tradition would be resumed by encouraging the women from each constituency to serve at the Langer service at Shri Durbar Sahib.
Others who spoke on the occasion included Bibi Mahinder kaur Josh,Bibi Satwinder Kaur Dhaliwal, Bibi Harjinder Kaur Chandigarh, Bibi Ravinder Kaur Ajrana, Bibi Ranjit Kaur Delhi, Bibi Harpreet Kaur Barnala and Bibi Pushpinder Kaur Mazboor.
-PTC News