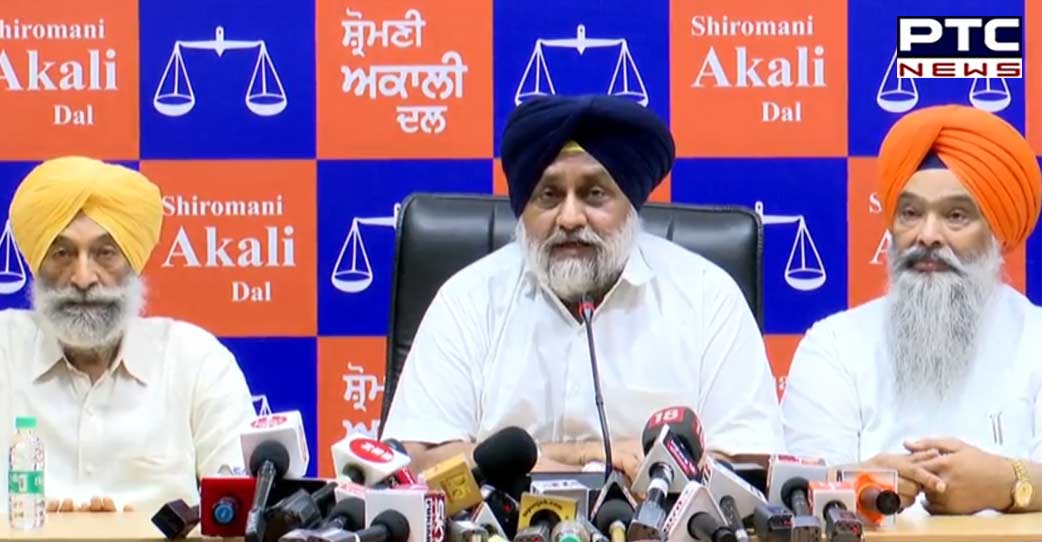 Chandigarh, September 2: The Shiromani Akali Dal (SAD), Independent India's oldest political party, is set for a major overhaul. SAD president Sukhbir Singh Badal, while addressing the media on Friday, announced major reforms to rejuvenate the party.

Also Read: Germany's Lufthansa airlines to cancel 800 flights due to pilot union strike
Sukhbir Singh Badal said, "The Shiromani Akali Dal respects all religions and believes in bringing them together. During our tenure, we had always tried to unite all sects. Forming a government is not only our goal, but we also want to ensure peace and goodwill in the state. We are going to form a disciplinary committee, a parliamentary board, which will see which candidate is the best for the constituency. We will implement 'One family one election formula' and ensure that no other post is given to any family member of the constituency in-charge."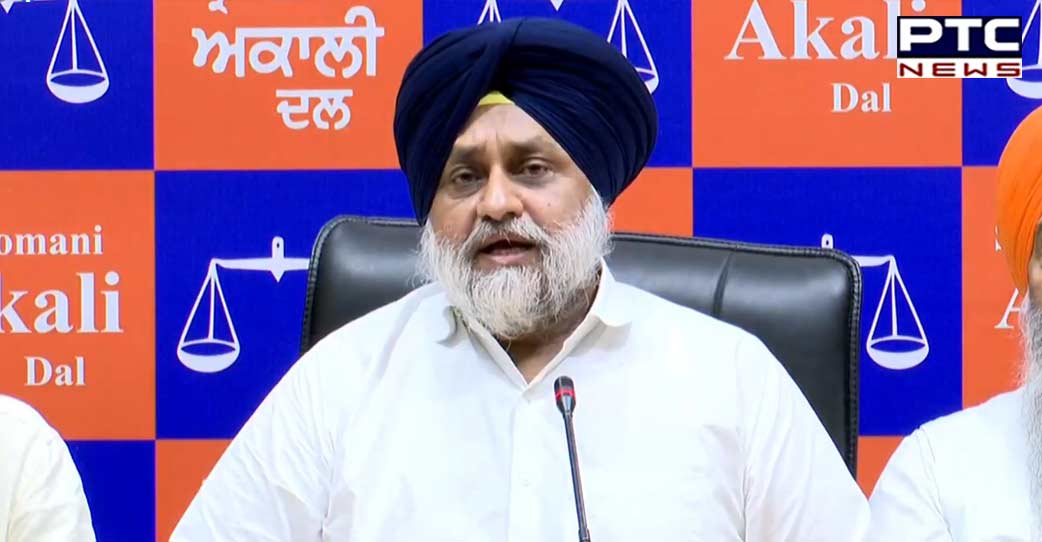 Emphasising on the contributions made by the party workers, the SAD president said, "We have the finest party men who are working for us day and night. They are the ones who make us win the elections, but the results of the last two legislative elections clearly state that they may need a morale uplift, therefore we are about to bring in a few major reforms that will charge new energy and motivation into the party and its workers" .
"To meet the societal changes we are bringing 13 new reforms for now, but that is not the end. The count will increase gradually and these changes will be brought only after consulting political experts, intellectuals and extensive introspection"
Read below major 13 reforms announced by Sukhbir Singh Badal
Party to have its parliamentary board – to recommend issues/matters to SAD president for the final decision
'One family-One ticket–One Election'
Chairmanships on boards/Corporations and other imp offices in Zila Parishad/Block Samiti to be given to party workers only.
Family members of MPs and MLAs will not be considered for these posts.
Zila Jathedar of the party will not contest elections.
If contests, he/she will resign first and a new president will be appointed.
All Sikh office bearers including District Presidents to be 'Sabat Surat'
This condition will, however, not apply to members from other religions.
SC/BC to get max representation at every level.
Representation to all segments in Core Committee, especially Youth, Women, SC/BC .
At least 50% tickets for Vidhan Sabha polls to women and youth below the age of 50 years.
The upper limit for YAD membership –35 years
5 years' exemption for YAD President
SOI and Sikh Students Federation will be confined to Colleges only age limit - 30 years.
The party's organisational structure - To begin from the booth level
Booth President – Circle President - District President (No Nomination)
Youth/Women/SC/BC wings to be constituted through the same procedure
All 117 constituencies to have separate observers
High level Advisory Board - writers, scholars, intellectuals, Panthic personalities and experts in different fields.
Special efforts will be made to reach out to NRIs and address their concerns and grievances.
SAD President can be elected continuously for max 2 terms of 5 years each. (For the Third term – One term break is mandatory)
Also Read: Ruckus at Delhi airport due to cancellation of Lufthansa Airlines     
-PTC News