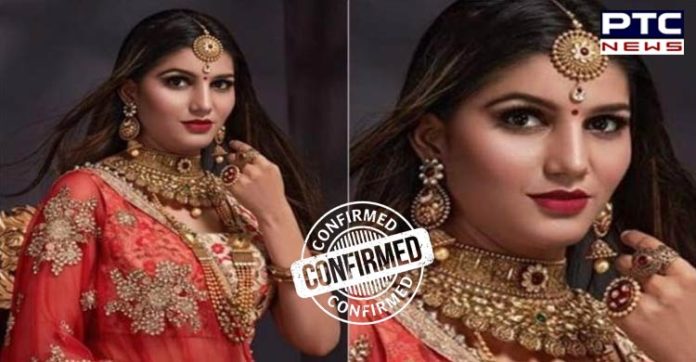 Sapna Choudhary Wedding: Haryanavi sensation Sapna Choudhary is all set to tie knot in 2020. During her show she revealed that she will be getting married to the men who also hails from Haryana. However, she hasn't revealed the name of the man who is getting married to her.
Few months ago, Sapna had said, "I don't want to get married right now. Also, if Salman Khan can be bachelorette than I can also do the same? Currently, I am focusing on my work. Whenever I feel like doing marriage, I will."
Sapna was born on September 25, 1995, in Mahipalpur, Delhi. She studied in Rohtak as her father used to work there. In 2008, her father passed away when she was 12. Afterwards, she was left with her mother Neelam and her borther and sister.
Sapna Choudhary has garnered lakhs of fans and she became dance sensation through social media. She is famous across Punjabi industry along with Haryana, Bhojpuri and Bollywood. She is very active on Tik Tok as well. Sapna Choudhary also appeared in Bigg Boss season 11, where she won hearts and made an indisputable place in the society.
Sapna Choudhary was also rumoured to take part in Lok Sabha Elections 2019, however, she had refused the same citing all of it as rumours.
-PTC News