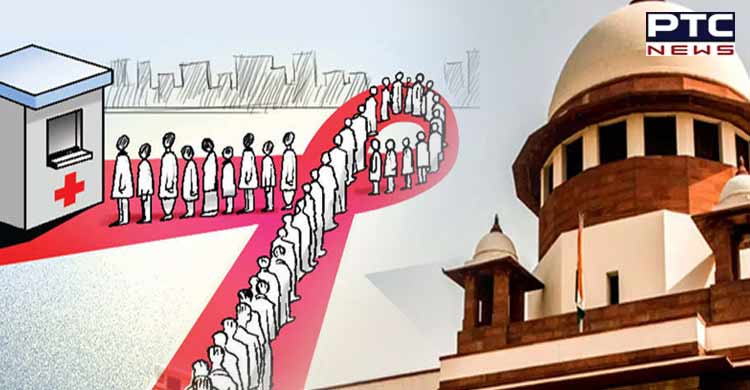 New Delhi, September 20: The Supreme Court has issued a notice to the Central Government, the National AIDS Control Organisation, and others in response to a petition alleging a shortage of antiretroviral drugs in the country for treating HIV patients.

A bench of Justices DY Chandrachud and Hima Kohli sought a response from the Ministry of Health, the National AIDS Control Organisation, and others on a petition filed by the Network of People Living with HIV and AIDS, a registered society, challenging the country's antiretroviral drug shortage.
In its order, the Supreme Court passed on September 12 stated, "The petitioners have submitted that there are shortages in the procurement of ART drugs in the country and the tender for 2021-22, which was due in August 2021, was issued in December 2021 and eventually failed. Issue notice, returnable in two weeks."
Antiretroviral therapy (ART) is the use of anti-HIV drugs to treat patients infected with the human immunodeficiency virus (HIV).
Also Read | World Bank okays $150 million loan for Punjab to improve state's finances, service delivery
According to the NGO, the shortage of drugs at the National AIDS Control Organisation's Anti Retro Viral Therapy Centres impedes ARV treatment for those suffering from HIV/AIDS.
The petition seeks to preserve the right to health and life of people living with HIV/AIDS who are in danger of developing advanced, life-threatening HIV disease.
According to the plea, there is a systemic failure in the procurement system, as well as recurring shortages and stockouts of ARV drugs.
The petition further requested that ARV tendering be completed annually and in a timely manner.
Also Read | SC dismisses plea challenging validity of Haryana Sikh Gurdwara (Management) Act 2014
-PTC News