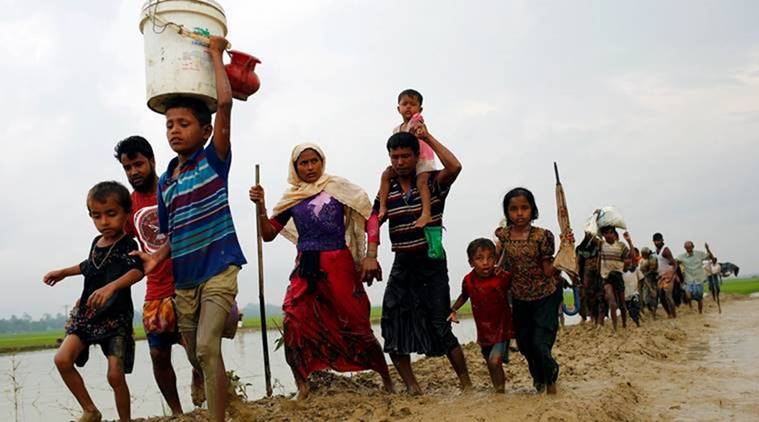 SC Refuses To Stop Deportation Of 7 Rohingya To Myanmar Today
The Supreme Court here on Thursday refused to stop the deportation of seven Rohingya Muslims to Myanmar. "We are not inclined to interfere on the decision taken," the court said.
The Rohingya have been in India since 2012 and served jail terms for illegal entry. The government yesterday said they will be sent back to Myanmar, where violence against the ethnic minority has spiked in the Rakhine region.
In response to a petition filed yesterday for an urgent hearing, the apex court refused to interfere in the government's decision.
Top lawyer, Tushar Mehta, told the court that the embassy of Myanmar was ready to give a certificate of identity to the Rohingya.
"Given the ethnic identity of the men, this is a flagrant denial of their right to protection and could amount to refoulement," said Tendayi Achiume, the UN Special Rapporteur on racism.
There are around 40,000 people from the Rohingya community in India, 16,000 of whom are registered with the UN refugee agency. The government had told the court that Rohingya are a threat to national security, have links with terror groups and are likely to be used by the ISIS for terror attacks.
-PTC News