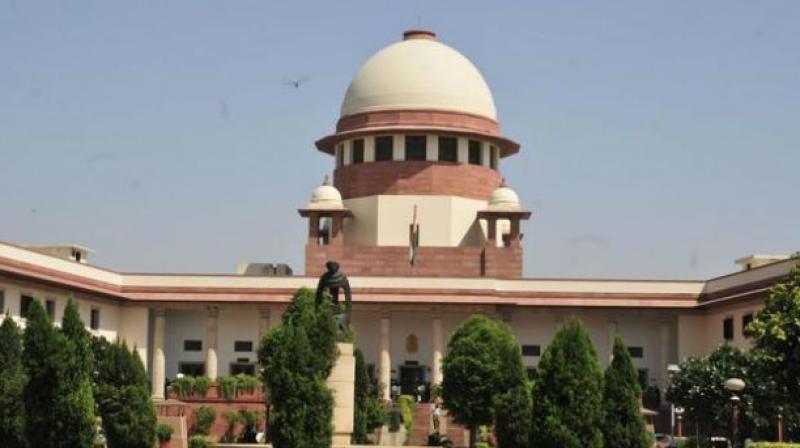 New Delhi: The Supreme Court hear a whopping 5,300 cases during the summer vacation commencing from May 11.
The apex court registry has issued a list of advance regular hearing matters which will come up for hearing before the two vacation benches.
As per the list, the top court would hear 5,298 cases during the vacation, which would end on July 2.
These 5,298 cases are in addition to the proposal to have three constitution bench to hear matters of importance like Triple Talaq, Whatsapp user data protection and illegal immigration and section 6A of the Citizenship Act.
"If any counsel or party appearing in a matter does not want to take up any of the matters mentioned in the advance regular hearing matters list, other than the matters which are directed to be listed as per the direction of the Court, may give their written request to the additional registrar (listing), on or before April 28 after serving a copy thereof on the other side, for not listing the matter before the vacation bench during the summer vacation," the notice said.
"In addition to the above categories of cases, ready cases of admissible categories in which consent of parties/counsel appearing on both sides to list the matters during vacation is given, will also be listed before the vacation bench and such request may be required to be given to the additional registrar (listing) on or before April 28," it said.
— PTI