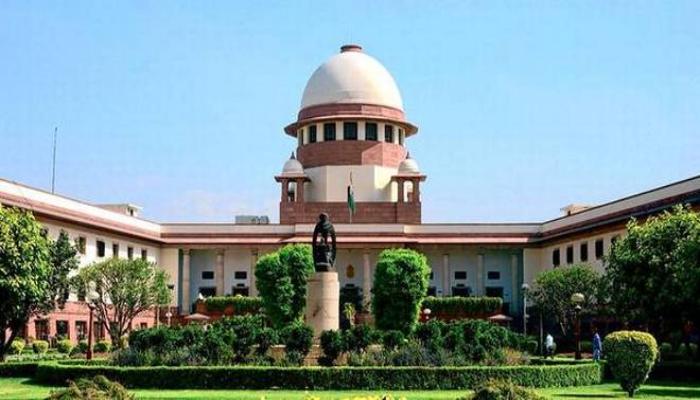 SC verdict on Jammu and Kashmir restrictions: While delivering the verdict on a batch of petitions on situation in Jammu and Kashmir after abrogation of Article 370, Supreme Court on Friday said that "Kashmir has seen a lot of violence. We will try our best to balance the human rights and freedoms with the issue of security."
A bench of Justices N V Ramana, R Subhash Reddy and B R Gavai was hearing the petitions, including those by Congress leader Ghulam Nabi Azad and Kashmir Times Executive Editor Anuradha Bhasin, challenging the restrictions imposed in the region.
The apex court added that "It is no doubt that freedom of speech is an essential tool in a democratic set up. Freedom of Internet access is a fundamental right under Article 19(1)(a) of free speech." Supreme Court also directed Jammu and Kashmir Government to review the all restrictive orders within a week.
https://www.ptcnews.tv/prince-harry-meghan-markle-statues-removed-at-madame-tussauds-in-london-en/
Supreme Court also asked the govt to consider allowing access to Government websites and e-banking facilities in Jammu and Kashmir. Meanwhile, the top court said that a periodic review of internet restrictions in the area will be conducted every 7 days by a review committee.
The apex court said that "All the orders suspending such services must be published so that the affected people can challenge if necessary." Meanwhile, the Supreme Court observed that the Internet suspension without any particular duration and indefinitely is a violation of telecom rules." Also, the top court has directed the government to produce the orders by which Section 144 is invoked.
-PTC News