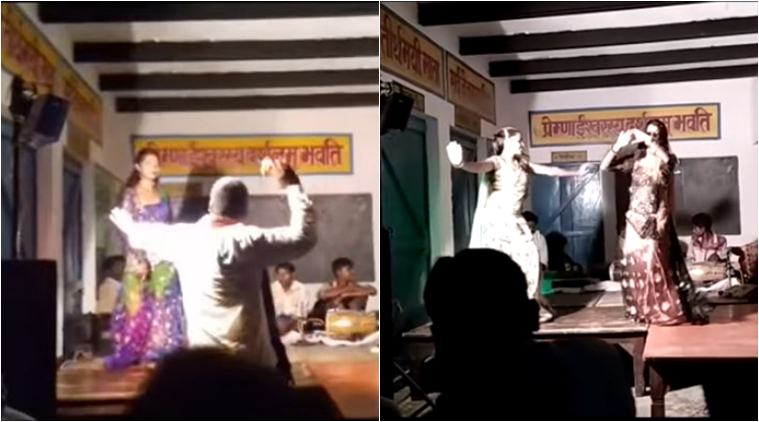 #WATCH: Government primary school in Uttar Pradesh's Mirzapur turned into a 'dance bar' by locals on the night of #RakshaBandhan pic.twitter.com/NGz8YypQCc

— ANI UP (@ANINewsUP) August 9, 2017
School in Mirzapur district Uttar Pradesh: The disappointing state of primary education in India is worse than staying at home. The country is well known for illegal prostitution and the flair for dance bars for years now. Leaving none aside, primary schools are the exclusive audience to the nuance of dance bar off late. Probably the trends are changing here, not to get better but worsened.
Recently, in Telangana, teachers were forced to wear helmets in class due to a leaky ceiling, and students at a school in Madhya Pradesh were forced to study inside a toilet instead of a classroom. As if all these incidents were not appalling enough, a school in Uttar Pradesh has turned into a dance bar!
We are not kidding you!
To celebrate the birthday of village head Ramkesh Yadav's son, a primary school in Mirzapur district of Uttar Pradesh was turned into a dance bar. Around 24 village heads from the adjoining villages had gathered inside the school along with bar dancers.
The school principal said, the village surpanch took the keys of the primary school after the classes ended.  The matter has been taken up by the local Basic Shiksha Adhikari (BSA)
The BSA said that the action can be taken after the school principal files a written complaint against the local village head, as per reports.
The Delhi High Court said it will pass appropriate orders in the matter. The issue came to the high court's attention when a bail plea of an accused in such a case was mentioned before a bench of Acting Chief Justice Gita Mittal and Justice C Hari Shankar.
—PTC News