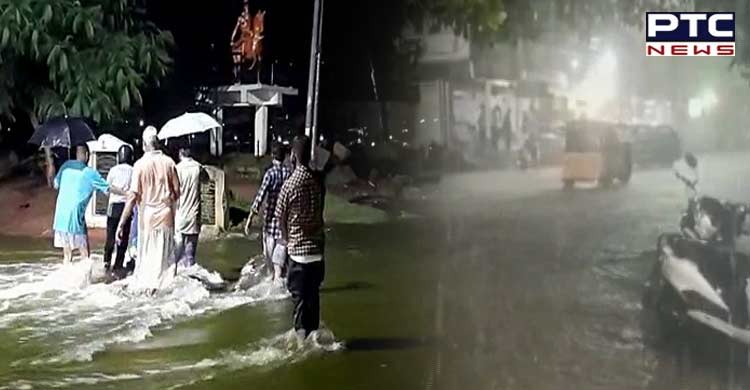 Education institutions shut amid rain: As the rains continue and the weather department predicts heavy downpour for two more days, Telangana Chief Minister K Chandrasekhar Rao on Sunday ordered the top officials to take immediate measures to prevent the loss of lives.

KCR further stated that all educational institutions will remain closed for three days from Monday to Wednesday as part of the preliminary measures.
The Chief Minister on Sunday held a review meeting with top officials at Pragathi Bhavan and inquired about the condition of water in the state's ponds, ponds, dams and reservoirs as heavy rains continue to lash several parts of the state. Higher authorities have received instructions about the protection measures to be taken in the low-lying areas and flood-prone areas.
According to the Chief Minister's Office (CMO), the departments of electricity, panchayat raj, roads and buildings, police, medical, and education have been urged to exercise caution and take the necessary safety precautions.
Also Read | 'Chandigarh belongs to Punjab': Sukhbir Badal after Bhagwant Mann seeks separate Assembly
The Chief Minister gave instructions to the RTC and the Transport Department to take action to lessen traffic on the roads. To ensure that all of the departments that have direct contact with the people operate continuously, control rooms should be set up and watched over.
KCR further inquired about the situation of water entering the SSRSP due to the flood from Upper Godavari amid heavy rains. The Chief Minister has ordered the officials to use rescue teams, NDRF teams and helicopters where necessary and undertake protective measures, the CMO informed in a statement.
Also Read | Dry fruit warehouse gutted in Amritsar fire
-PTC News