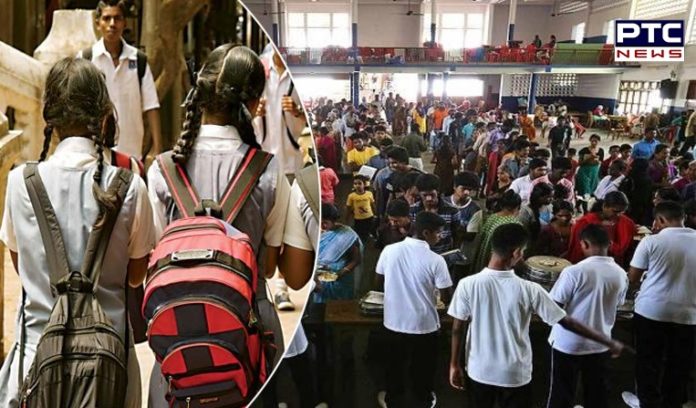 Schools, Colleges Re-Open After Flood Mayhem In Kerala
School, Colleges re-opened after Flood Mayhem in Kerala from Wednesday. Schools and Colleges were cleaned up and sanitized as flood waters have entered here before and destroyed books and furniture.
As these educational institutions re-opened today, teachers welcomed their students by singing songs.
Also Read: CBSE to provide Digital Certificates to Students as might have lost them during Kerala Floods
Homes of many students have been affected by floods government school teachers would be organizing a small cultural programme and will distribute sweets to make them feel comfortable and to calm their minds.
Education minister, Prof C Raveedranath said, "at least 650 odd schools were affected by floods in Kerala. In some areas, few schools are yet to be opened as they continue to function as relief camps. But it is expected that by September 3 all schools will become functional."
Chief Minister Pinarayi Vijayan has also said that children who have lost their books and uniform in the floods, will be provided with the new ones.
Pinarayi Vijayan tweeted and wished the students a great year ahead and they represent their hope as they survived a calamity.
Finance minister Thomas Isaac said, "The massive cleaning up operation which kick-started yesterday at Kuttanad in Alappuzha district, would continue today as well. Yesterday, 28,757 houses, 288 public institutions like hospitals and offices, 52 schools and 122 public spaces like markets were cleaned by over 60,000 volunteers."
-PTC NEWS