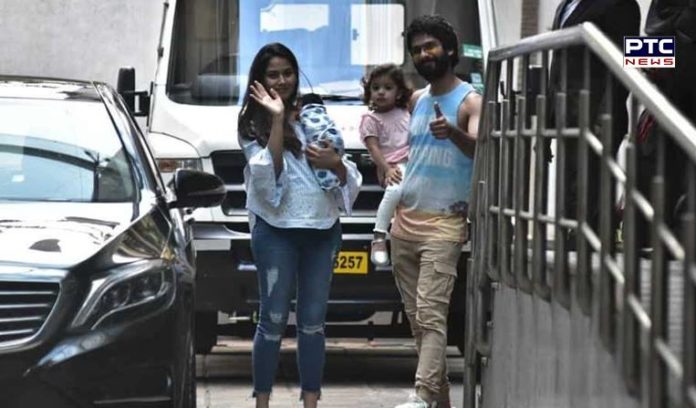 See First Pictures Of Zain Kapoor: Bundle Of Joy Sahid Kapoor, Mira Rajput And Misha
Shahid Kapoor's wife, Mira Rajput has been discharged from the hospital today. She gave birth to a very cute and handsome son on Wednesday. They have named their son Zain. These photographs were taken outside the Hinduja Hospital in Mumbai. Beautiful family of 4, Shahid, his wife, Mira Rajput, his daughter Misha and his son Zain can be seen in the photographs!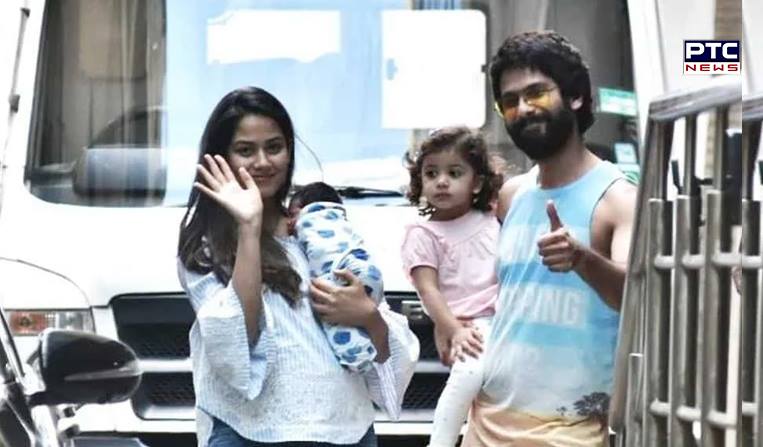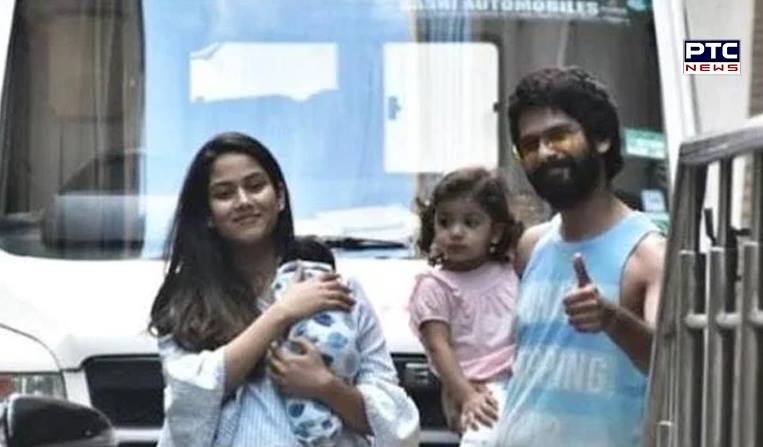 Shahid Kapoor was seen outside the hospital with his daughter, Misha. She arrived with her father to meet her mother and sweet little baby brother. Mira's parents and her in laws- Pankaj Kapoor, Supriya Pathak visited her to meet their grandson.
Pankaj said: "I am very delighted that a new bundle of joy has come to our house. A baby being born in any house is a matter of sheer joy and excitement. Similarly, it is a moment of joy for our family and as the grandfather of the newborn, I am delighted and very proud of my family. I wish Shahid and Mira all the very best and many congratulations." In another interview to Mumbai Mirror, Pankaj said, "It's the most delightful thing that can happen to any family. Shahid's family is now complete. God bless all of them. We are thrilled about the new arrival."
Shahid and Mira are one of the most popular couples in Bollywood. Their pictures together as a family are a huge hit online. Shahid is, in fact, very close to his half brother Ishaan too who also visited Mira and her son on Wednesday night itself with his mother Neelima Azim.
Also Read: Shahid Kapoor and Mira Rajput Are Having Another Baby!
-PTC NEWS