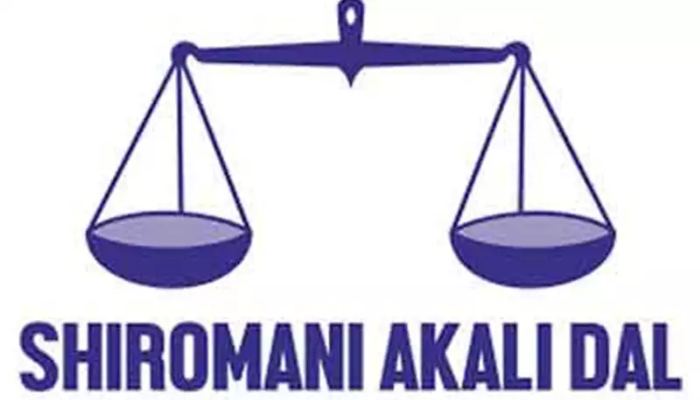 Chandigarh: The Shiromani Akali Dal (SAD) on Thursday said the so called Taksali leaders had shown their true colours by allowing themselves to be used as puppets by the Congress on the party's stage on the occasion of Parkash Purb celebrations proving they were Congress stooges who had been propped up to take on the SAD.
In a statement here, former chief parliamentary secretary Virsa Singh Valtoha said the manner in which the self styled Taksali leaders including Sewa Singh Sekhwan and others had been propped up on the Congress stage also reflected the desperation of the Congress party. "The Congress was so desperate to showcase some Sikh faces that it even gave prominence to former members of the SAD who were completely rejected by the people after they exited their parent party".
Asking the so called Taksali leaders to reflect on their conduct, Mr Valtoha said by attending the Congress show they had defied the directive of Sri Akal Takth Sahib which categorically stated that there should be only one joint function on the occasion of 550th Parkash Purb and that the SGPC should organize this function on November 12. He said by attending the Congress function the "Taksali" leaders had proved that they had no respect for Sikh 'maryada' and that they could do anything to please their Congress masters.
https://www.ptcnews.tv/sad-asks-congress-not-to-vitiate-atmosphere-in-state-by-opposing-commutation-of-sentence-of-bhai-rajoana/
Demanding that the self styled Taksalis apologize to the Sikh Sangat and also seek forgiveness from Sri Akal Takht  Sahib, Mr Valtoha said 'it does not behove any true 'Guru ka Sikh' to take 'siropas' from the butchers of Delhi.
"By doing so they have not only disrespected the sentiments of the Sikh Sangat but also caused grievous hurt to the families of those who were killed indiscriminately by Congress goons in 1984". He said the Sikh Sangat would never forgive the "Taksali" leaders for riding roughshod over their sentiments merely for political profit.
-PTC News