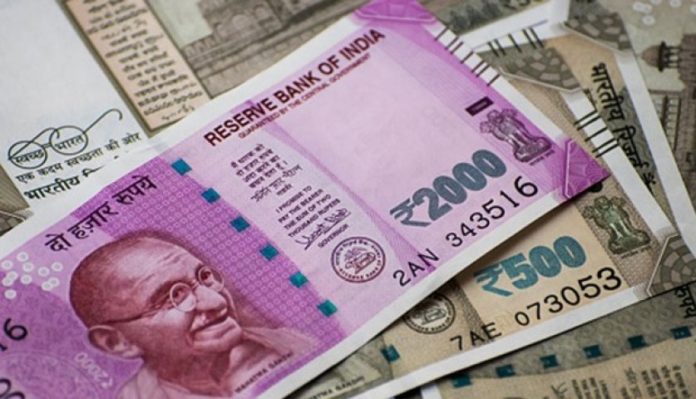 Sensex tumbles as Rupee hits a lifetime low of 72.67
Market benchmark BSE Sensex end below the 38,000 mark as the rupee falling further to a record low and stands at 72.67.
The 30-share index closed at 37,922.17. It is down by 467.65 points or 1.22 per cent. It was its biggest single-day fall since March 16 when it lost 509.54 points.
The 50-share NSE Nifty also slipped below the 11,500-level by plunging 151 points or 1.30 per cent.
US President Donald Trump last week threatened tariffs on all Chinese imports, while Beijing warned of retaliation if the US goes ahead with any new measures.
The Indian rupee has depreciated 13 per cent so far in 2018 and has touched a historic low of ₹ 72.67 to a dollar but staged a comeback on the strong intervention of the Reserve Bank.
Surging crude oil prices globally too had a rub-off effect on Indian stocks and rupee, market analysts said.
Also Read: Rupee weakens by 17 paise, US dollar stronger
India's current account deficit (CAD) has widened to $15.8 billion in April-June this year as against USD 15 billion in the same quarter of 2017-18 in value terms.
-PTC NEWS