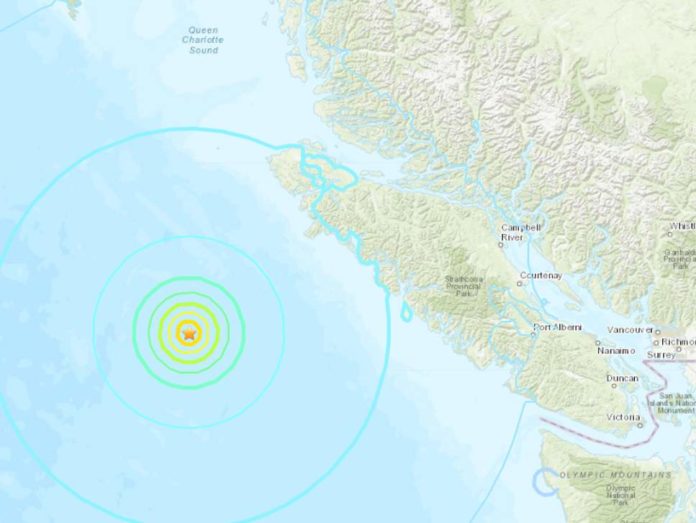 Several powerful earthquakes have been reported near Vancouver Island, Canada, including a magnitude 6.8.
The US Geological Survey says several powerful quakes were reported Sunday evening. The depth the largest is about 6 miles (10 kilometres) and it struck about 149 miles (239 kilometres) west of Tofino, Canada.
Geophysicist Amy Vaughan says the three larger quakes ranged from magnitude 6.5 to 6.8 and that there were possibly some smaller ones as well as some aftershocks.      Vaughan says the quakes were lightly felt onshore and that as of now no injuries were reported.
The National Tsunami Warning Center tweeted that a tsunami is "Not expected". (AP)