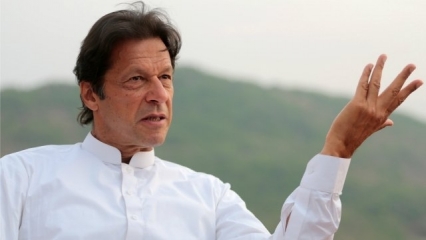 Sargodha : Punjab Province Chief Minister Shahbaz Sharif on Saturday said he would quit politics if Pakistan Tehreek-i-Insaf chairman Imran Khan is able to prove that his Pakistan Muslim League-Nawaz ( PML-N) had offered the latter Rs. 10 billion to stay silent on the Panamagate case.
"I will challenge the PTI's allegations in court and if it is found that even a rupee was offered to Imran Khan, I will resign and leave politics forever," The Express Tribune quoted Shahbaz, as saying at a University of Sargodha event.
Asserting his commitment to serve the people of Pakistan, Shahbaz Sharif said that a few political rivals wanted to create hurdles through unethical tactics.
" Imran Khan has been criticising me for making roads and running metro buses, and now, he has accused me of bribing him," he added.
The PTI chairman has repeatedly accused both the Sharif brothers of being corrupt.
Earlier, Imran said he will reveal the identity of the individual who offered him Rs.10 billion to back down from the Panamagate case against the Sharif family in court.
"Take me to court and I will reveal the identity of the individual," he said at a rally at Islamabad's Parade Ground, adding that the 'messenger' who came forward with the offer, was also offered Rs.two billion.
"If I name the person, they will conspire against him," said Imran.
—ANI