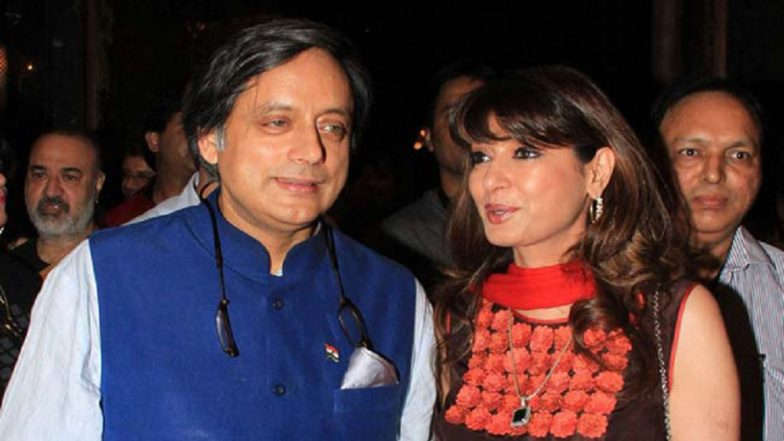 Shashi Tharoor to face trial in Sunanda Pushkar's death case on 7 July
A Delhi court on Tuesday summoned Shashi Tharoor on July 7 as an accused in his wife Sunanda Pushkar's death case.
Sunanda Pushkar was found dead in a hotel room in south Delhi on the night of January 17, 2014. "There exists sufficient grounds to proceed against Tharoor for commission of offences in the case," said Additional Chief Metropolitan Magistrate Samar Vishal.
"he should be summoned as an accused in the four-and-half year-old case, saying that there was sufficient evidence against him", Delhi Police in its chargesheet filed in May said.
Tharoor called the chargesheet "preposterous" and termed the action "unbelievable".
Tharoor tweeted he will contest the chargesheet "vigorously" and hit out at Delhi Police saying, "If that was the conclusion arrived at after four plus years of investigation, it does not speak well of the methods or motivations of Delhi Police".
"No one, who knew Sunanda, believes she would ever have committed suicide, let alone abetment on my part," he said.
-PTC News