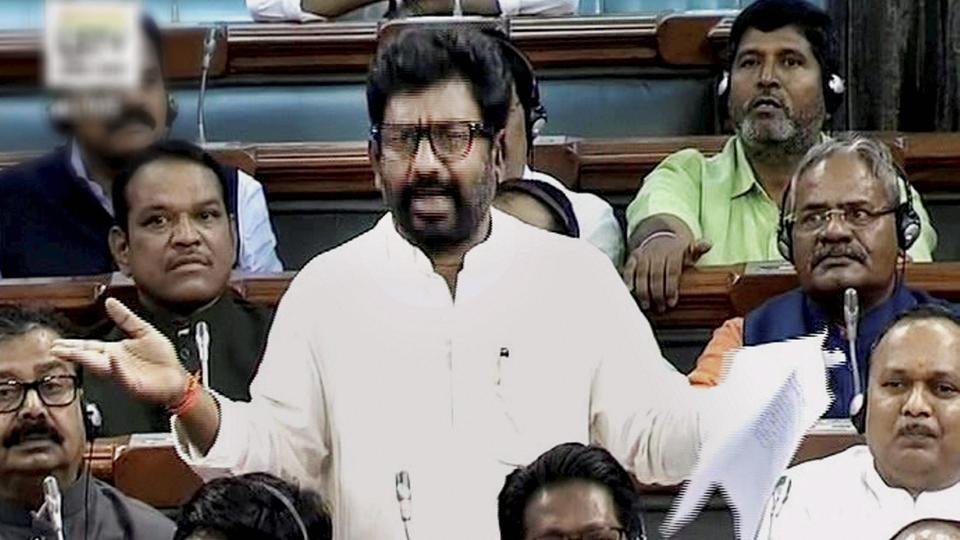 New Delhi: Treading cautiously on the issue of action by Shiv Sena MPs in Lok Sabha on Friday, the Congress said it was reprehensible and hoped would not be repeated.
Shiv Sena members, including Union Minister Anant Geete, surrounded Civil Aviation Minister Ashok Gajapathi Raju after he refused to heed to their demand for revoking the flying ban on their colleague MP Ravindra Gaikwad, in the wake of his assault of an Air India staffer.
The party felt the government is also dithering for "political or opportunistic reasons" on the issue of clear action on the matter of Shiv Sena MP Ravindra Gaikwad.
"It was reprehensible, the sight is difficult to explain to a politician leave aside a layman and I just hope this will not be repeated," Congress spokesperson Abhishek Singhvi told reporters. He said anybody with a right mind would not justify physicality or manhandling situations in a House or outside Parliament.
"I do not think anybody is in his right mind would support it. I do not think anybody should support and there is no question of my supporting it impliedly or otherwise supporting it," he said.
Singhvi said there is no doubt that the conduct, the words and the stand of both the MP concerned and the party to which he belongs have been completely "unapologetic, completely containing not the slightest trace of mildness or an introspective spirit".
"I do not think that is supportable but equally the Government, the Ministry and the authorities have dithered, they have dithered this way and that way whether for political or opportunistic reasons in deciding it clearly," he said.
The Congress leader said they have to give a clear decision as to where they stand, whether this way or that way.
"I think this attempt to run with the hare and hunt with the hound is opportunistic as far as the government is concerned, and (that) is the major part of the problem," he said.
— PTI