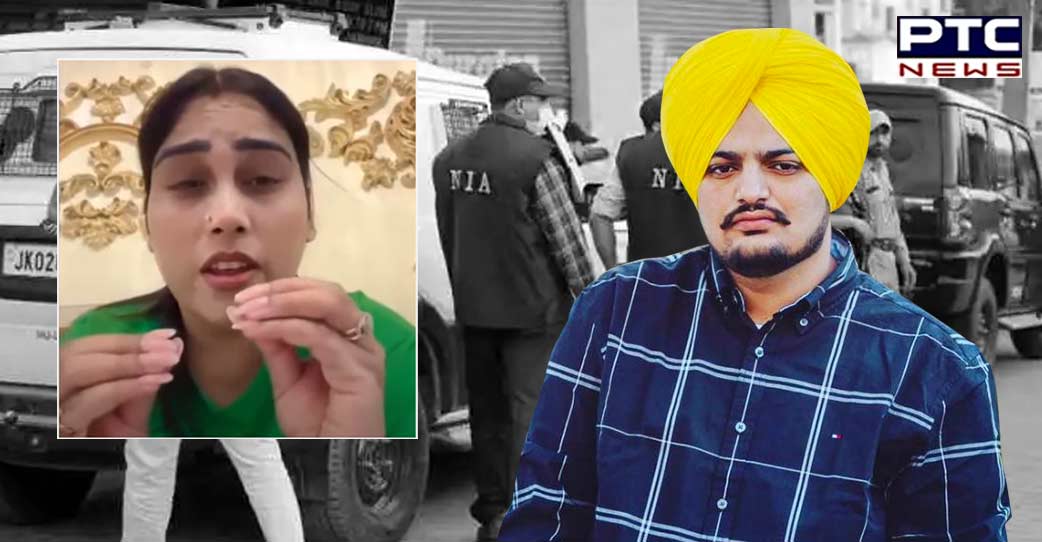 Chandigarh, October 26: Punjabi singer Afsana Khan is in the headlines in the Sidhu Moosewala murder case. After being called for questioning by the National Investigation Agency (NIA), Afsana herself came live on social media and gave her clarification. During this, she expressed happiness over the investigation being done by the NIA in the Moosewala murder case and expressed hope that his brother (Moosewala) would definitely get justice.

Also Read| Alert! Embassy asks Indians to leave Ukraine immediately
Afsana said in her live video, 'The investigation of the murder of Moosewala has reached a genuine agency, which I am happy about. The NIA has questioned me for 5-6 hours. Along with this, she said, 'Many types of charges were leveled against me, but I am happy that this matter has reached the NIA and Sidhu Moosewala will definitely get justice.'
Afsana also said, 'Sidhu Moosewala was my brother and always will be. I belong to a poor family and I have made my place on the basis of my singing. NIA asked me about Moosewala. Didn't ask me anything about gangsters. I was questioned for 5 hours. I and Moosewala shared sibling bond. Sidhu my brother used to love me. I was asked questions about that only. As a sister, I did not talk about any other issue. I was asked questions related to my brother, from where did I get the songs. Which songs are coming?, etc.'
Along with this, she said that no case has been registered against her. She said, 'Punjabi singing is my caste and religion. I do not have any relation with any gangster nor have any FIR registered against me.
Also Read| Mallikarjun Kharge pays homage to Mahatma Gandhi at Rajghat
-PTC News