Punjab Chief Minister Captain Amarinder Singh on Thursday welcomed the Supreme Court decision to order a fresh probe, by a new SIT, into 186 cases of the anti-Sikh riots of 1984, where he also told Sajjan Kumar and Dharamdas Shastri's role in Anti- Sikh riots. 
The chief minister said that more than 30 years had passed since the gory violence, which claimed many lives and left many others homeless, and while various commissions had been set up to investigate the cases, justice continued to elude the victims.
Welcome the Supreme Court decision on fresh probe by new SIT into 186 cases of the 1984 anti-Sikh riots. High time that justice is delivered to the innocent victims.

— Capt.Amarinder Singh (@capt_amarinder) January 11, 2018
A Bench headed by Chief Justice Dipak Misra and comprising Justices AM Khanwilkar and DY Chandrachud decided to set up a new Special Investigation Team (SIT) – to be monitored by the Supreme Court – headed by a former High Court judge to independently probe 186 cases related to the anti-Sikh riots that broke out in Delhi, on January 10,2018.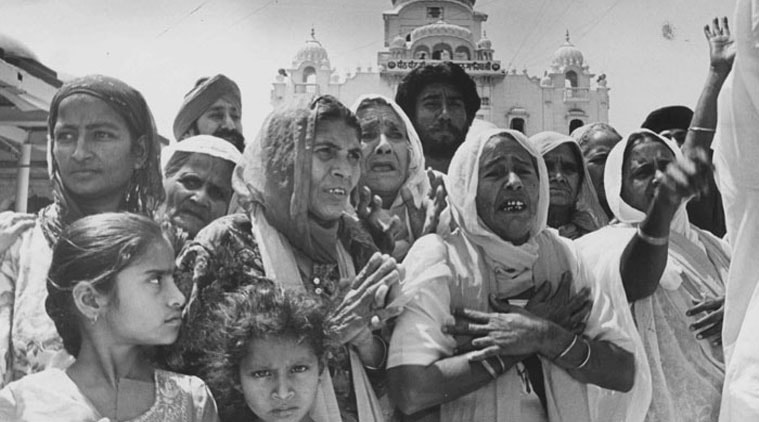 The riots had broken out a day after the assassination of then prime minister Indira Gandhi on October 31, 1984 and over 2,700 people were killed in Delhi alone.
The trial court records were placed before the high court by the CBI during the hearing of another 1984 riot case in which the acquittal of Congress leader Sajjan Kumar and punishment awarded to other convicts is under challenge by CBI, the riot victims and convicts.
The high court had issued notices to 11 accused, including ex-MLA Mahender Yadav, on the complaints filed regarding rioting incidents on November 1 and 2, 1984 in Delhi Cantonment area.
-PTC News