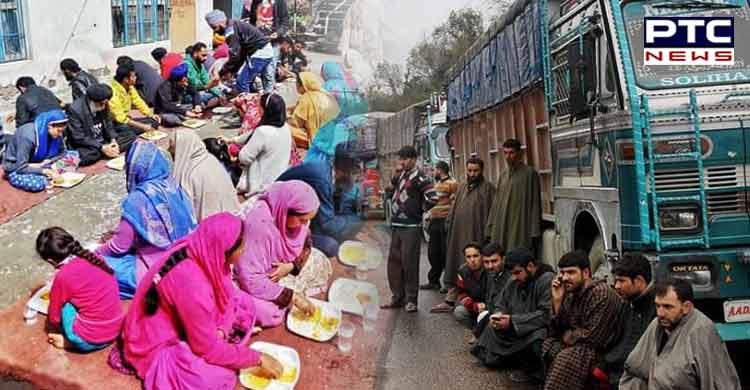 Sikh youths organise Langar for stranded Kashmiri people
"Nanak Naam Chardi Kala, Tere Bhane Sarbat Da Bhala"
The last line of the Sikh Ardaas wishes for prosperity for everyone. Sikh youths embodied this concept by organizing langar for Kashmiri people stranded on the closed Jammu-Srinagar highway on Friday. Jammu-Srinagar Highway remained closed on Friday for the third consecutive day because of fresh snowfall and landslides.
Also Read: Rains savage Kerala, death toll mounts to 173; PM to undertake an aerial survey of the flood-affected areas today
The Sikh social workers distributed free langar, water and medicines to the people who were on their way to Kashmir. The Sikh community lived along the highway distributed langar to the stranded people.
Also Read: HC seeks Centre's response on PIL to allow Sikhs to carry kirpan, kara in public places
The Ramsoo-Ramban stretch of the highway was closed because of fresh snowfall and landslides. According to media reports, more than 1700 vehicles including loaded trucks, and light motor vehicles carrying passengers to the Kashmir Valley are stranded at various places on the highway.
- PTC NEWS