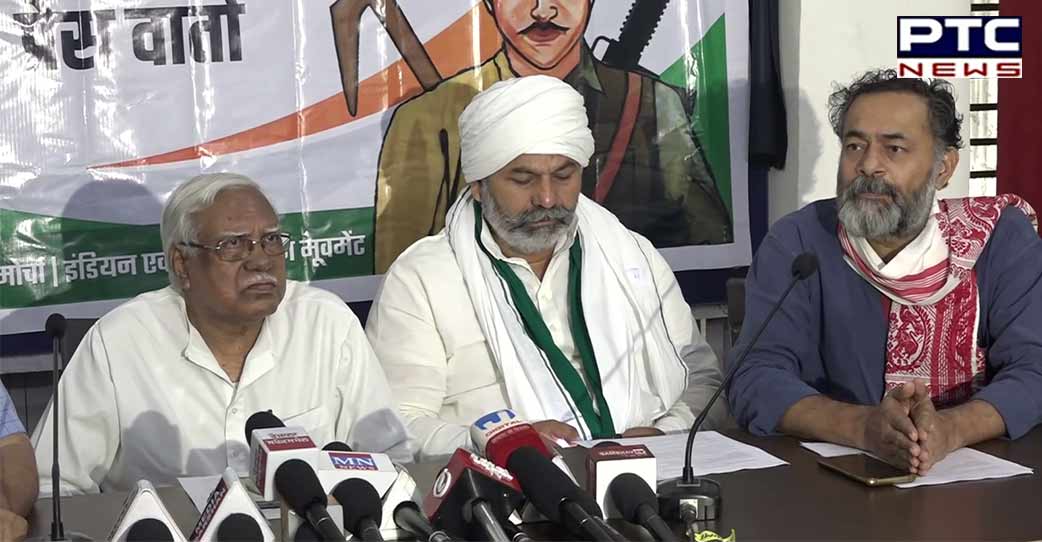 NEW DELHI: Farmers, ex-servicemen and youth joined forces in the state capital on Saturday to launch a nationwide campaign against the controversial Agnipath Recruitment Program. At a press conference, Samyukt Kisan Morcha (SKM), the United Front of ex-military and numerous youth organizations announced that they would join forces to protest against Agnipath.

Also Read | India's 'Gold rush' continues: Wrestlers Deepak Punia, Sakshi Malik, Bajrang Punia bring laurels
The organization described the program as "disastrous" not only for unemployed youth and farmers, but also for the military and national security, and said the fight against Agnipath would continue until it was withdrawn.
In the first phase, public gatherings of 'Jai Jawan, Jai kissan' will be held in villages from 7 to 14 August. Mass rallies will be held on August 7 in Jind, Haryana, Mathura, Uttar Pradesh, and Calcutta. Indore in Madhya Pradesh on August 10th. Patna, Bihar on August 11th.
It will be held on August 12th and 13th in various locations in Punjab. The
organization said it had launched a campaign aimed at using "democratic, peaceful and constitutional means" to force the center to overturn the controversial scheme. The
SKM led the peasant movement last year, pushing the Narendra Modi government to repeal  three farm  peasant laws.
"Termination of on-going recruitment is a betrayal of those aspirants who had prepared for it for years and were waiting for final results of their hard work," said another SKM leader and All India Kisan Sabha general secretary Hannan Mollah.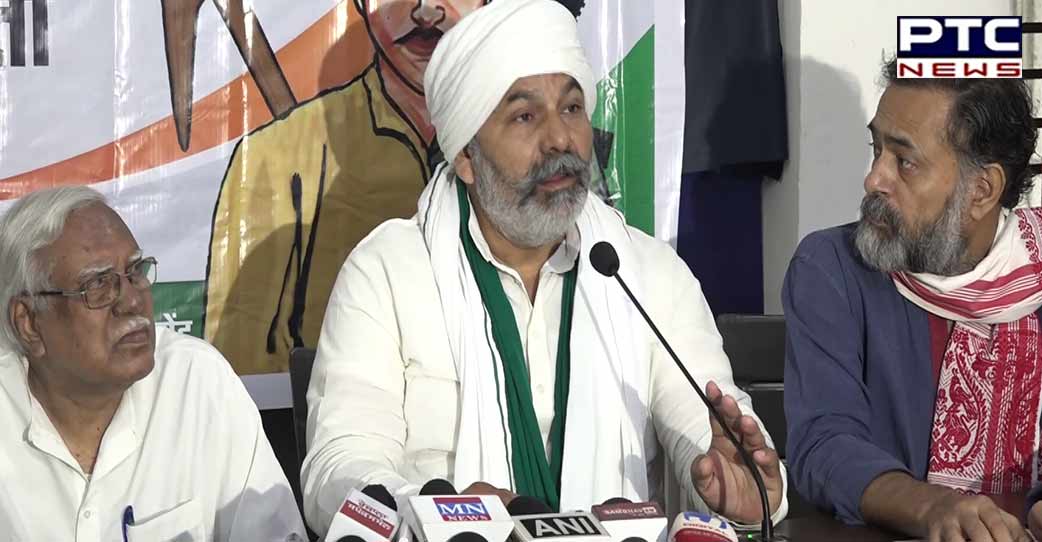 Bharatiya Kisan Union (BKU) leader Rakesh Tikait said that the youth will only accept Agnipath if similar fixed-term contracts are also introduced in Parliament, the judiciary or the police. "The new scheme is a serious setback to farming families who have contributed to the nation by sending their youths to the armed forces," he said.
Major General Satbir Singh, SM (Rtd.), a member of the United Front of Ex-Servicemen, claimed that Agnipath would mean a "drastic reduction" in the size of the armed forces from the present sanctioned strength of 14 lakhs to merely 7 lakhs. Replacing the bulk of the regular troops with Agniveers will also "seriously hamper" operational capacity and the moral of the armed forces at a time when "external threats to national security are on the rise", he added.
The three organisations demanded the continuation of the "tried and time-tested" method of regular and permanent recruitment to immediately fill about 1.25 lakh vacancies in the armed forces. "This is all the more important given the high unemployment level in the country," noted student leader and Jawaharlal Nehru University Students' Union leader Aishe Ghosh. "The Agnipath scheme would be a severe jolt to the unemployed youth, who already face a reduction in public-sector employment opportunities," she said.
The groups also flayed the Centre for taking action against Agnipath protesters in June and demanded their immediate release and withdrawal of cases against them.
Also Read| Two children dead as diarrhoea outbreak hits Patiala's Ghalodi Gate area
-PTC News