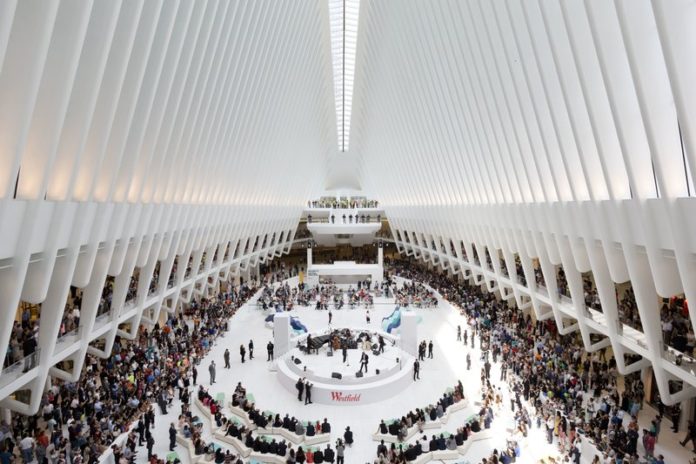 Skylight at World Trade Center Oculus will reopen for 9/11 anniversary
The skylight that crowns Santiago Calatrava's Oculus at the World Trade Center Transportation Hub will once again open for the anniversary of 9/11.
Visitors to the World Trade Center Oculus on September 11 will have the chance to experience a symbolic moment in honor of those who died in the attacks nearly two decades ago.
At exactly 10:28 a.m. – the exact same time when the North Tower fell during the attack back in 2001, the sun will shine through the Oculus skylight to illuminate the interior of the building in a natural glow.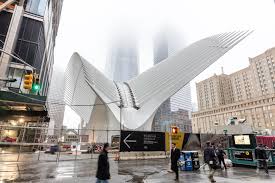 The spokesperson for the Oculus said, "The path along which the light travels inside the hall symbolizes the light that continues to shine through after the darkness of the tragedy."
The path referred to as the "Way of Light." The sunlight will make its way across the Oculus floor, along the exact axis of the building.
That moment will be become as a powerful symbol of light that continues to shine even through the clouds of darkness of the tragedy.
Also Read: New York Subway Station Destroyed In 9/11 Reopens After Nearly 17 Years
The spokeswoman for the building said, "When Santiago Calatrava set out to design the World Trade Center Hub following the tragedy of 9/11, his positioning of the Oculus was very intentional to make this poignant moment possible every year."
-PTC NEWS