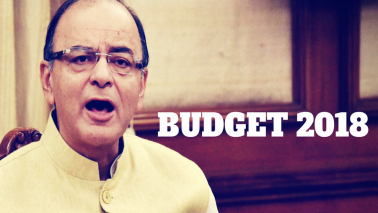 Ahead of the Budget, a survey has revealed that 87.5 per cent small and medium enterprises from the transport sector expect more projects to be announced such as Bharatmala road building programme, while 54 per cent of retail and e-commerce SMEs want a national retail policy.
The Dun & Bradstreet SAP SME Survey on the Budget expectations of SMEs across various segments also found that 43 per cent respondents from the metal and mining sector want the government to expand profit-linked incentives to include capital-intensive industries. However, 88 per cent feel the government is likely to maintain a protectionist mindset, promoting indigenous manufacturing.
According to the survey, 56 per cent SMEs from the automotive sector expect reduction in GST rates on ancillaries as suggested by Automotive Component Manufacturers Association of India, whereas 88 per cent expect encouraging steps towards Bharat Stage–VI adoption.
Besides, one out of three respondents from the industrial machine components segment want nil taxation for import of capital goods for technological upgradation and environment protection.
Moreover, 50 per cent respondents from the chemical and pharma sectors want government to change weighted deduction provisions to 200 per cent for R&D in the budget.
On the professional services front, 48 per cent desire the benefit of presumptive taxation to be extended to Limited Liability Partnerships.
Among the retail and e-commerce respondents, 52 per cent prefer a Unified National Market for retail and FMCG sector combined while 88 per cent from the transport and logistics sector want logistic parks to be set up.
The survey highlighted a whopping 91 per cent of respondents endorsing the need of technology adoption with the support of encouraging government policies and schemes.
The study also found that SMEs view technology as an enabler for their business growth. Over 63.59 per cent stated that technology adoption is not a survival tactic but in anticipation of thriving growth, and hence is on the top of their priority list.
Besides, 29 per cent of respondents highlighted access to credit for SMEs as the most important change they expect from the budget. In addition, around 21 per cent expressed the need for the government to extend incentives for SME startups, while 20 per cent want no threshold for investment allowance on capital expenditure. PTI