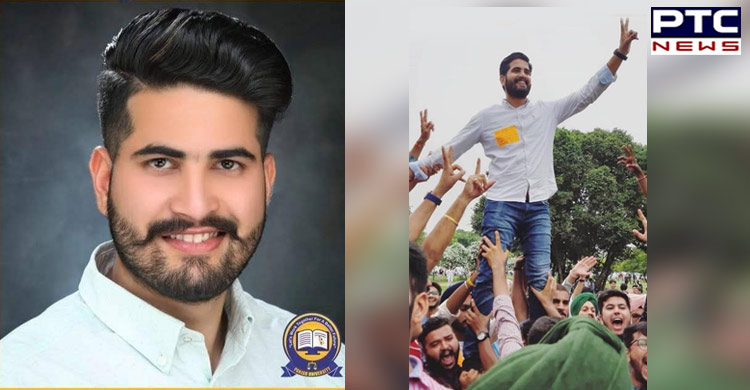 Students' Organization of India has emerged victorious in the Panjab University Student Council elections with party candidate Chetan Chaudhary winning the president's post. This year, there was a close contest between SOI and SFS, which ended with Shiromani Akali Dal's student wing, SOI emerging victorious. SOI's Chetan Chaudhary defeated his rival candidate by a margin of 25 votes.
SOI candidate Chetan Chaudhary got 2,792 votes, NSUI's Nikhil Narmeta got 2,253 votes, Kanu Priya of Students for Society (SFS) got 2,271 votes, Paras Ratan of Akhil Bharatiya Vidyarthi Parishad got 2,313 votes and 253 votes were polled under NOTA. Students were seen celebrating after the results were announced.
This time, there were 18 candidates in the fray for the posts of president, vice-president, secretary and joint secretary. A total of 16,138 students cast their votes. There were four candidates contesting for the posts of president, vice-president and secretary and there were six candidates in the fray for the post of joint secretary.
-PTC News