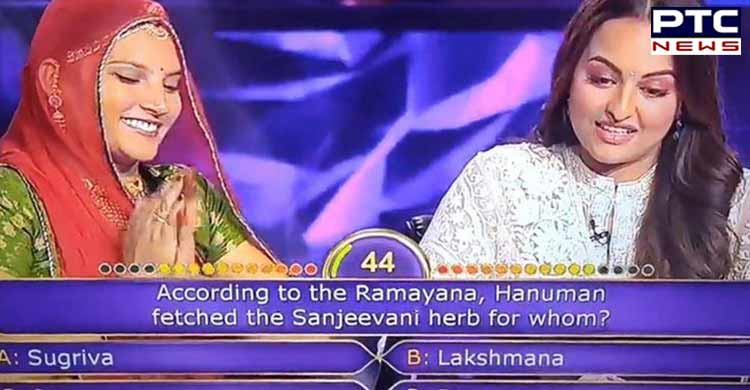 Sonakshi Sinha is trending again on the social media. But this time, she has drawn attention because of her lack of knowledge about the Ramayana. Sonakshi failed to answer a question related to Ramayana on the popular TV show Kaun Banega Crorepati. The question was "According to the Ramayana, Hanuman fetched the Sanjeevani herb for whom?"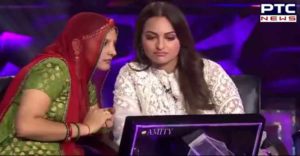 She was accompanied with a contestant named Ruma Devi. The duo didn't know the answer and used the lifeline for this question. This was enough for trolls to hound the actor. Some even started using the hashtag, #YoSonakshisodumb.
Here are of some he tweets and memes that arrived on social media post this incident:
https://twitter.com/PawanMishra07/status/1175333880976609280?s=20
https://twitter.com/Theparvezkhan1/status/1175333966510882822?s=20
https://twitter.com/psonichowkidar/status/1175334029400297472?s=20
Here's what Sonkashi Sinha said:
https://twitter.com/sonakshisinha/status/1175328973653282816?s=20
In her response to these trolls, Sonakshi Sinha wrote: "Dear jaage hue trolls.I don't even remember the Pythagoras theorem, Merchant of Venice, Periodic Table, Chronology of the Mughal Dynasty, aur kya kya yaad nahi woh bhi yaad nahi. Agar aapke paas koi kaam nahi aur Itna time hai toh please yeh sab pe bhi memes banao na. I love memes." The Mission Mangal actress is currently busy doing her shoot of upcoming film Dabangg 3 opposite Salman Khan.