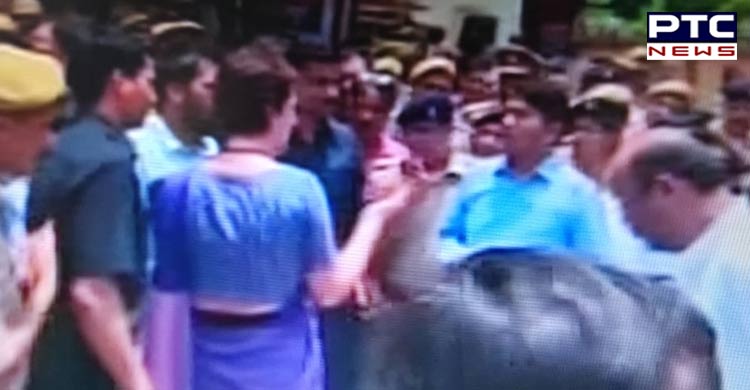 Sonbhadra Land Dispute: Priyanka Gandhi Vadra on Friday, stopped in Uttar Pradesh while she was on her way to village Sonbhadra, where 10 people were shot dead in a shootout, earlier this week over a land dispute. The Congress General Secretary Priyanka Gandhi Vadra slammed BJP Government and Chief Minister Yogi Adityanath on the law and order situation in Uttar Pradesh. Priyanka Gandhi, the Congress in-charge of eastern UP, was earlier seen sitting by the roadside in Mirzapur near Sonbhadra in Uttar Pradesh.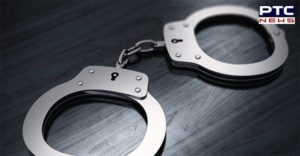 The Congress Leader told that Priyanka Gandhi Vadra was denied going to Sonbhadra from Varanasi. She said, "I am sitting peacefully, can someone please show me the order". Priyanka Gandhi Vadra on Friday morning landed in the Prime Minister Narendra Modi's constituency in Varanasi, to meet those wounded in the Sonbhadra Land dispute.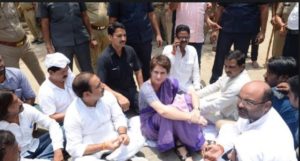 The shooting took place on Wednesday in which at least 10 people were shot dead, while 24 others were injured over a 36-acre piece of land. As per the report, there were nearly 200 people on 32 tractor trolleys, which were brought by Yagya Dutt. The men fired for over half-an-hour, which just recites the story of Mirzapur (Web-series), in fact, more chilling incident.
Also Read: Woman shot dead by a great-grandson in UP over a land dispute
Meanwhile, the village chief as been arrested along with 24 others. However, a total of 78 people have been charged so far, including Yagya Dutt and his brother over Sonbhadra Land dispute. "The Congress governments in the past have provided protection to land mafias and the Sonbhadra incident is an example of that," CM Yogi Adityanath said on the Sonbhadra Land Dispute.
-PTC News