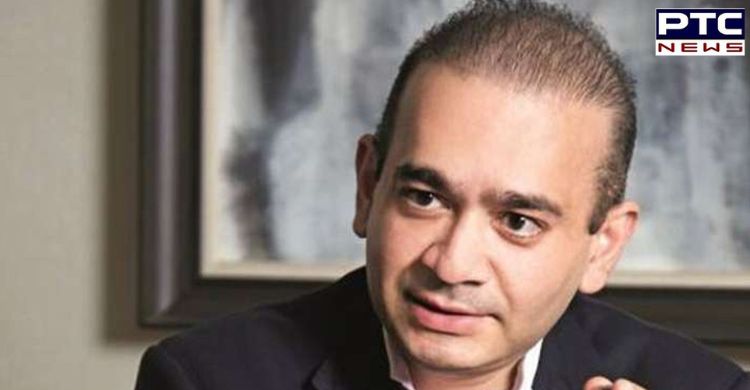 Mumbai (Maharashtra), October 20: A special PMLA court in Mumbai allowed the Enforcement Directorate (ED) on Thursday to confiscate 39 properties of fugitive economic offender Nirav Modi.

The court also granted PNB's application for nine properties mortgaged or hypothecated by Nirav Modi and his companies. The Special PMLA Court declared Nirav Modi a fugitive economic offender under the Fugitive Economic Offenders Act, 2018, in December 2019.
The ED had attached movable properties worth Rs 253.62 crore of fugitive diamantaire Nirav Modi's network of businesses in Hong Kong earlier this year.
The attached assets included gems and jewellery, as well as bank balances totalling USD 30.98 million and HKD 5.75 million, or Rs 253.62 crore (as of Friday), according to an ED statement.
Based on an FIR filed by the Central Bureau of Investigation (CBI) under Sections 420, 467, 471, and 120-B of the Indian Penal Code, 1860, and Section 13 of the Prevention of Corruption Act, 1988, the ED launched an investigation by filing an Enforcement Case Information Report (ECIR) under the Prevention of Money Laundering Act, 2002 (PMLA) in the case of the Punjab National Bank (PNB) fraud of Rs 6,498.20 crore.
During the course of the PMLA investigation, some assets of the Nirav Modi group of companies in Hong Kong were identified in the form of gems and jewellery lying in private vaults and bank balances in Hong Kong accounts, which are provisionally attached via instant attachment order of Rs 253.62 crore under Section 5 of the PMLA, 2002, according to the ED.
Previously, the ED had attached Nirav Modi and associates' moveable and immovable assets in India and overseas totalling Rs 2,396.45 crore during investigations.
Also Read | 'Let people breathe clean air': SC declines urgent hearing of plea against Delhi firecracker ban
-PTC News with ANI inputs