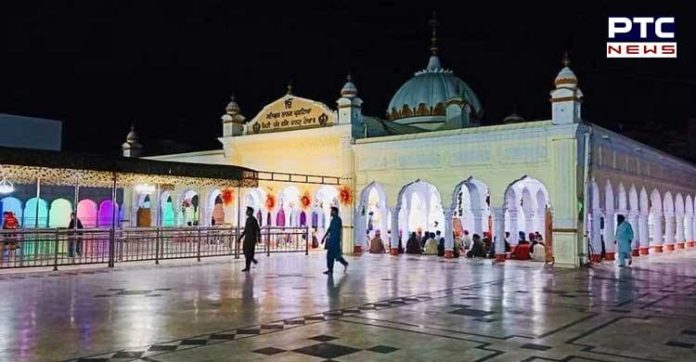 Sri Guru Nanak Dev Ji Prakash Utsav: Nanakana Sahib decorated with flowers (see pictures)
On the eve of Parkash Utsav of Sri Guru Nanak Dev Ji, the sanctum sanctorum, Sri Nankana Sahib, has been decorated with flowers and colourful lights.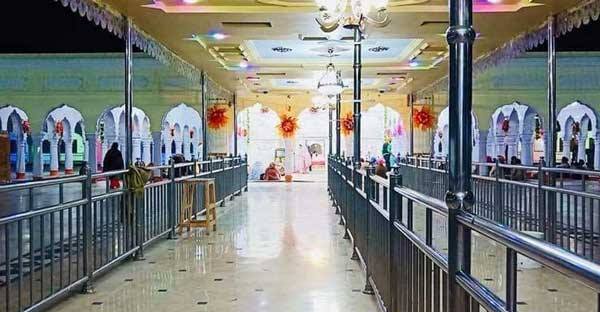 The Pakistan Government has given the holiest shrine a facelift with renovations and the shrine premises have been illuminated and tastefully decorated.
Also Read: Capt Amarinder Singh thanks PM for centre's decision to celebrate Parkash Purb Of Guru Nanak Dev Ji On Grand Scale
Over 3,800 Indian Sikh pilgrims on Wednesday left for Pakistan to celebrate the 549th birth anniversary of Sri Guru Nanak Dev ji on November 23. Evacuee Trust Property Board (ETPB) Chairman, Tahir Ehsan, Secretary Board Muhammad Tariq Wazir, Pardhan Pakistan Sikh Gurdwara Parbandhak Committee (PSGPC) Sardar Tara Singh and other Pakistani Sikh leaders and officers received the pilgrims warmly.
Following their arrival, the Sikh pilgrims left for Nankana Sahib to perform their religious rituals. According to media sources, the Pakistan government provided immigration, customs and medical facilities at the Wagha Border for the Sikh pilgrims. Besides these, Pakistan government has made foolproof security arrangements.
Also Read: CM Appeals To All Political Parties, Religious & Social Org To Participate In Year-Long Celebrations Of 550th Parkash Purb
The main ceremony will be held at Janum Asthan Nankana Sahib on November 23. Many religious, political and minority leaders will attend the ceremony. The Sikh pilgrims will be coming back to their homeland on November 30.
-PTC NEWS