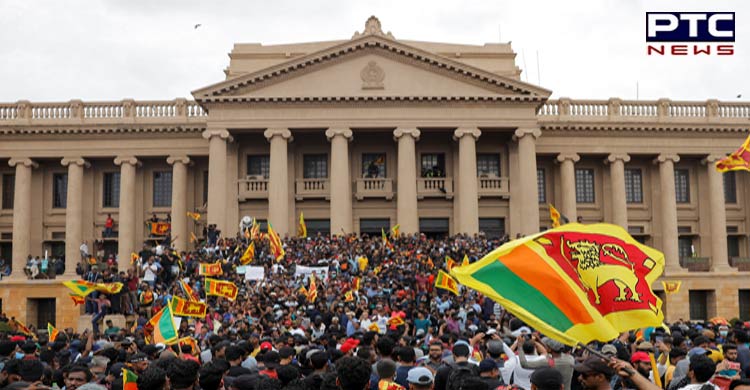 Colombo (Sri Lanka), July 11: Sri Lanka's Minister of Urban Development and Housing, Prasanna Ranatunga on Monday announced that the new President will be elected on July 20.

Ranatunga informed that if Gotabaya Rajapaksa resigns on July 13, the party leaders have decided to elect a new President on July 20, reported NewsWire.
If the President steps down on July 13 as discussed at the party leaders' conference, the following things will happen: Parliament will gather on July 15; nominations for the position of President will be received on July 19, and the new President will be elected on July 20.
The development comes after thousands of protesters stormed into the President's House on Saturday.
Even Prime Minister Ranil Wickremesinghe also announced to step down from his posts amid the ongoing protests, however, a mob set his private residence on fire on Saturday. The protesters who have occupied the residences of the President and Prime Minister have stated that they will continue to occupy their houses until they resign from their posts as they do not trust the President.
In recent weeks, there have been reports of several confrontations between individuals and members of the police force and the armed forces at fuel stations where thousands of desperate members of the public have lined up for hours, sometimes days, as a result of the country's deteriorating economic situation.
Also Read | PM Modi unveils 6.5m long, bronze national emblem on new Parliament building
Earlier on Saturday, Speaker Mahinda Yapa Abeywardena said that the President will resign from his post on July 13. President Gotabaya Rajapaksa had also officially informed PM Wickremesinghe that he is resigning from his post.
Government offices and schools have been forced to close indefinitely due to a lack of oil supply. The 1990 emergency ambulance service has been discontinued in a number of locations because of the fuel crisis in Sri Lanka.
According to the Colombo Gazette, the Suwa Seriya Ambulance Service had asked the public to avoid using the 1990 emergency ambulance service in the impacted districts.
The ongoing economic crisis has particularly impacted food security, agriculture, livelihoods and access to health services.
Food and Agriculture Organization (FAO) has listed Sri Lanka as one of the few nations which are expected to go without food due to the global food shortage expected this year.
Also Read | Sidhu Moosewala murder: SC refuses to entertain plea to transfer case to CBI
-PTC News