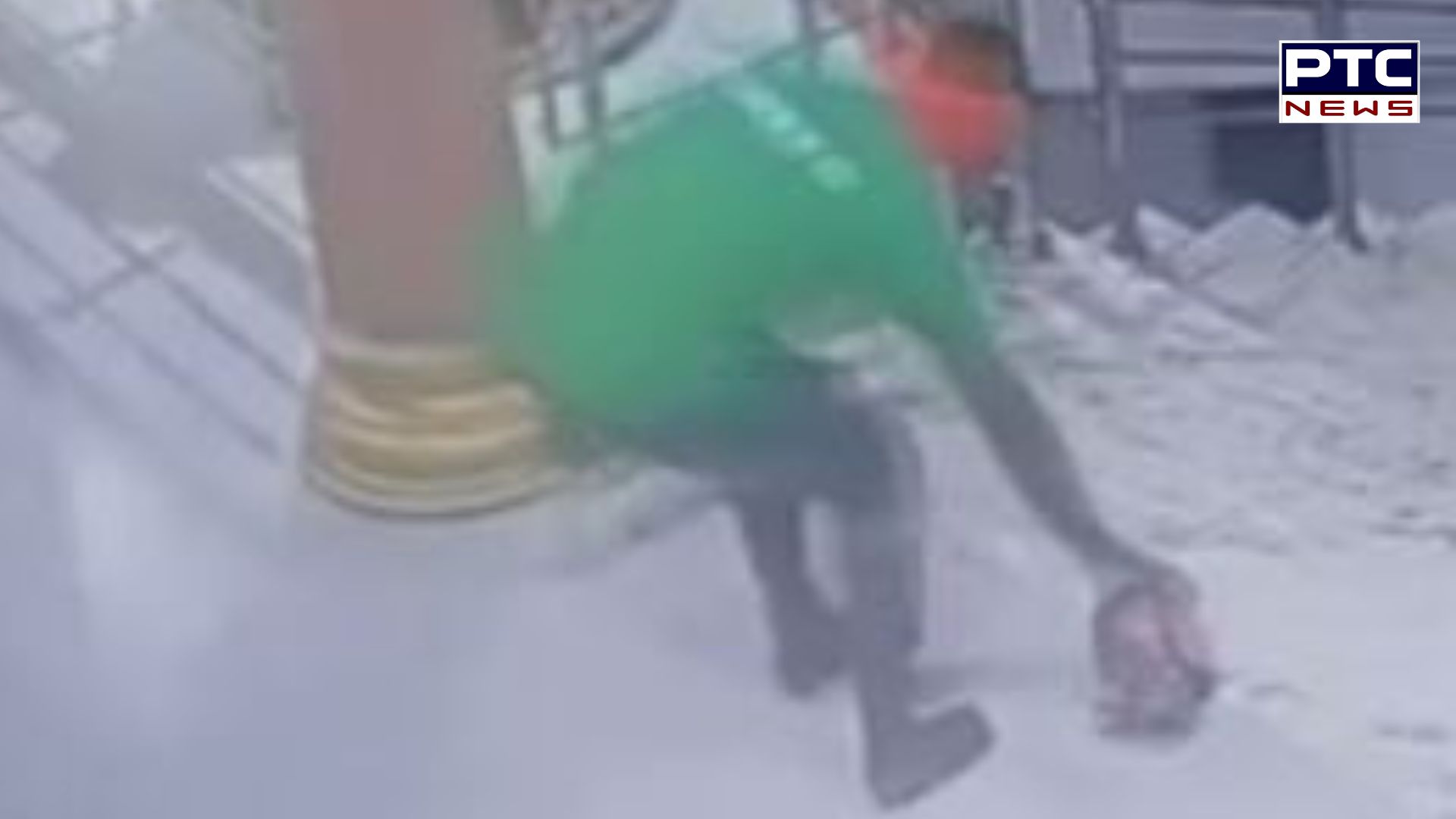 Tarn Taran, August 31: The incidents of blasphemy in Punjab are increasing day by day, which is raging discontent among various sections of people in Punjab.
In a recent incident, four unidentified persons allegedly vandalised statues of Lord Jesus and Mother Mary in a church near Sacred Heart School at Thakarpura village in Punjab's Tarn Taran.

The entire incident has been captured in a CCTV footage in which unidentified youths can be seen entering the church and tying the security guard. They can be seen vandalising the statues of Lord Jesus and Mother Mary.
Also Read: Punjab CM conducts surprise inspection in Govt School at Chunni in Fatehgarh Sahib
After vandalising the statue, miscreants also set afire a car parked outside the church.
Since the incident, tensions among communities have increased in the area. The Christian community has started gathering in large numbers in the church and have closed the Patti-Khemkaran state road.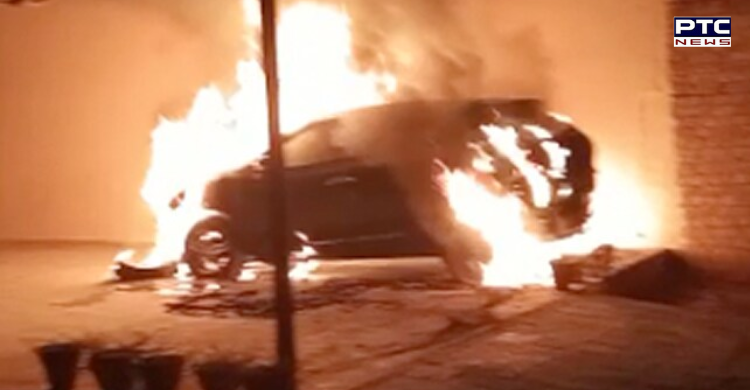 The people of Christian brotherhood sitting on a dharna are demanding justice and the arrest of the accused.
Notably, three days ago, there was a clash between Christians and Nihangs in a village near Jandiala.
Meanwhile, SSP Ranjit Singh Dhillon is still investigating the case and assured that the accused would be arrested soon.
SSP RS Dhillon said, "Some notorious elements tried to vandalise the statues of Jesus & set ablaze a car at a chruch in Patti. We're investigating the matter & have vital clues. There were four persons. We hope to crack the case soon. An FIR has been lodged."
Bhagwant Mann orders probe 
Meanwhile, Chief Minister Bhagwant Mann has also condemned the Tarn Taran incident. Punjab Chief Minister Bhagwant Mann has ordered an inquiry into the incident of desecration and arson in a church at Bakrapura village in Tarn Taran district. "This is a highly condemnable incident and strict action should be taken against the perpetrators of this heinous crime," the Chief Minister said.
The Chief Minister said the DGP had been ordered to investigate this incident, adding that the state government would not allow such nefarious plans to succeed. He said the state government would thwart all such conspiracies and would take strict action against the culprits so that others could learn a lesson.
Bhagwant Mann said the Punjab Government was committed to maintaining peace and would not allow anyone to disrupt it at any cost.
Condemning this incident, the Chief Minister made it clear that the government would make all efforts to put the perpetrators of this heinous crime behind bars at the earliest.
ਪੰਜਾਬ ਦੀ ਭਾਈਚਾਰਕ ਸਾਂਝ ਤੋੜਣ ਦੀ ਕਿਸੇ ਨੂੰ ਇਜਾਜ਼ਤ ਨਹੀਂ ਦਿੱਤੀ ਜਾਵੇਗੀ..ਤਰਨਤਾਰਨ ਵਾਲੀ ਘਟਨਾ ਬੇਹੱਦ ਮੰਦਭਾਗੀ ਹੈ..ਇਸਦੀ ਜਾਂਚ ਅਤੇ ਦੋਸ਼ੀਆਂ ਖ਼ਿਲਾਫ਼ ਸਖ਼ਤ ਕਾਰਵਾਈ ਦੇ ਨਿਰਦੇਸ਼ ..
— Bhagwant Mann (@BhagwantMann) August 31, 2022
Also Read: Dubai returnee held with gold worth Rs 65L at Amritsar airport
Punjab Congress leader Ravneet Bittu also condemned and expressed grief over attack on religious institution and said, "People who do this are devils, Please don't do such things in Punjab. If you people do this, then the brotherhood of Punjab will be spoiled, the situation of Punjab will be bad."
-PTC News