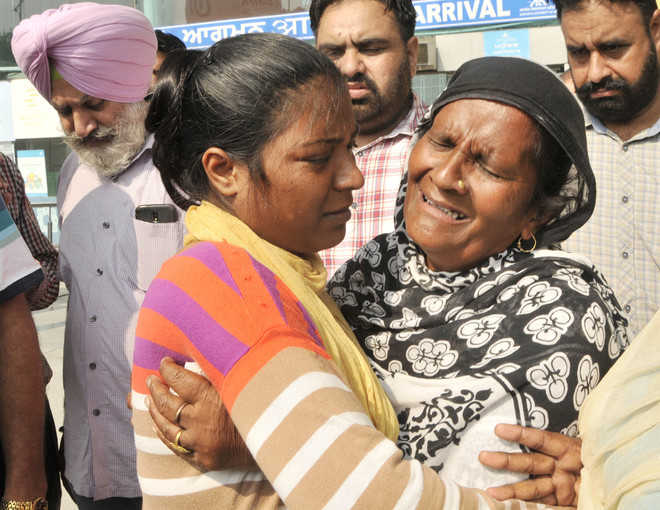 Stuck In UAE For Months, Maid Back, Recalls Ordeal
A 26-year-old woman reunited with her family on Monday after 9 months of ordeal in the UAE.
The woman identified as Parveen Rani, belonged to Mahmuwal village in Jalandhar district was flown back safely to Amritsar on Monday.
Dubai-based NRI SPS Oberoi, who runs NGO Sarbat Da Bhala Trust, paid the money to get her freed from a family, which mistreated her, and arranged requisite documents to get her repatriated.
A Gurdaspur-based travel agent had allegedly taken Rs 90,000 from and lured her for a better job in Dubai. She was then illegally taken to Oman (Muscat) as the agent in connivance with his Dubai-based counterpart had sold her off to a family as bonded labour for 1,300 Omani Rials (around Rs 2.5 lakh).
Parveen Rani, the victim said, "I landed in Dubai on December 20, 2017, on transit visa that was valid for two weeks. The agent who received her further got me crossed over to Muscat by road in an illegal manner. I was taken to a family of 11 members. They forced me to do household jobs besides tending to their livestock. If I refused, they beat me up mercilessly and said they had paid a hefty amount and I was bound to oblige them."
She used to call her parents and pleaded for help. Her family then came across Oberoi at Khadoor Sahib two months ago.
Oberoi said, "I asked them to pass on my number to their daughter whenever she called them next time. She came in contact with me through WhatsApp. I traced her location and reached without informing the owners. They insisted that I pay the amount before taking her along, which I did."
Parveen's father Joginder Singh and mother Simarjit Kaur thanked Oberoi and demanded that the police should book the travel agents who fleeced them.
They have filed a complaint with Jalandhar DC, who has assured them that some action will be taken soon.
-PTC NEWS