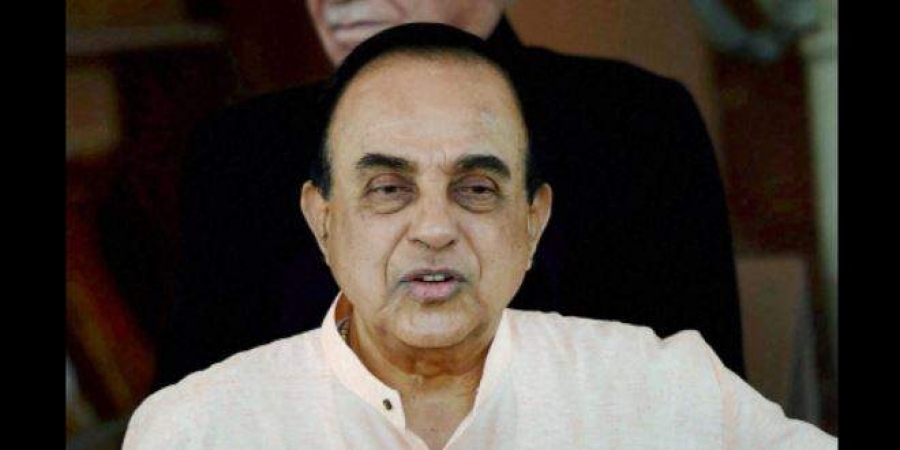 Subramanian Swamy calls Pak PM 'chaprasi', advises Swaraj not to engage Islamabad
Senior Bharatiya Janata Party (BJP) leader Subramanian Swamy advised External Minister Sushma Swaraj to not waste her "breath" speaking about Pakistan at the UN" as it gets "pleasure" when India "abuses" them.
He advised her to "ignore" Pakistan. He also attacked Pakistani Prime Minister Imran Khan and dubbed him a "chaprasi".
Khan is just "one of the peons", he added. Sushma Swaraj in New York while speaking at the United Nations General Assembly (UNGA) used a third of her speech slamming Pakistan for abetting terrorism.
Lamenting terrorism as one of the most critical concerns for India, she called for measures to counter terrorism emanating from the Pakistani soil. Blaming Pakistan for providing safe haven to terrorists such as Osama Bin Laden and Hafiz Saeed, she also said that Islamabad glorifies terrorism and spreads lies about India.
During her 25 minute speech at the UNGA in New York, she also called for reforms of the United Nations expressing fears that it would otherwise go the League of Nations way. Swaraj had snubbed Pakistan Foreign Minister Shah Mehmood Qureshi at the South Asian Association for Regional Cooperation (SAARC) ministers conference on Friday.
-PTC News