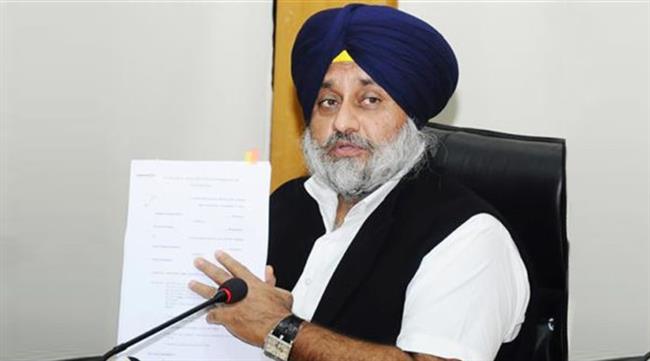 Shiromani Akali Dal (SAD) president Sukhbir Singh Badal today announced a 23 member core committee of the SAD Haryana to take charge of the party's recruitment drive as well as chalk out programme for forthcoming public meetings and rallies.
In a statement here, the SAD president said the core committee would also prepare a detailed action plan for the SAD which had decided to contest the forthcoming Vidhan Sabha elections in Haryana on its own symbol. He said the core committee would take feedback from the people of the State for this purpose. He said this would be followed by worker meetings following which the SAD would firm up its election campaign for the forthcoming Vidhan Sabha elections, he added.
The core committee is - S. Raghujit Singh Virk, S. Sharanjit Singh Sotha, S. Sukhdev Singh Gobindgarh, S. Sukhbir Singh Mandi, S. Amarjit Singh Mangi, S. Tejinder Singh Dhillon, S. Balkaurr Singh, S. Malak Singh Cheema, S. Baldev Singh Kaimpur, S. Baldev Singh Khalsa, S. Harbhajan Singh Masana, S. Surjit Singh Oberoi, S. Gurdeep Singh Bhano Kheri, S. Jagsir Singh, S. Harpal Singh Ahervan, S. Bhupinder Singh Asand, S. Sant Singh Kandhari, S. Gurmeet Singh Tirlokewala, Bibi Kartar Kaur, Bibi Amarjit Kaur Bara, Bibi Manjit Kaur, Bibi Ravinder Kaur Ajrana and S. Pirthipal Singh Jhabar.
-PTC News