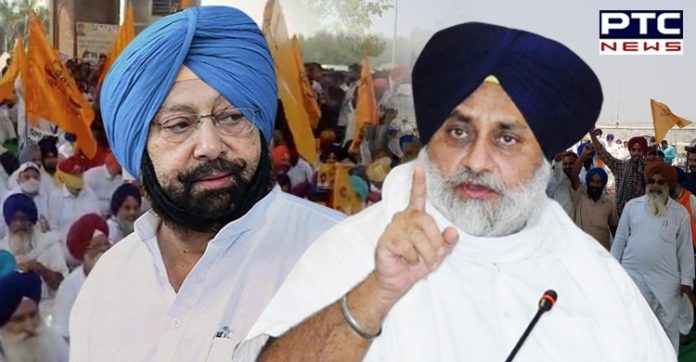 Sukhbir Singh Badal reached Patiala to address the party workers today. During his address he said that Shiromani Akali Dal is the party of and for farmers. The country has always been thankful to the farmers.
He said that he had mentioned it before as well that before introducing any bills related to farmers in the Lok Sabha, the farmers should have been consulted.

He said that in the committee of seven people who drafted the bill, Captain Amarinder Singh and Kamal Naath were also present. He asserted that Centre has passed the bills after Punjab CM's high power committee approved them.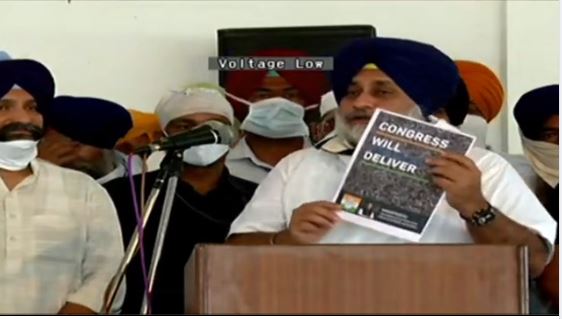 He also mentioned that Shiromani Akali Dal tried its best to stop the bills but it went in vain. All the bills were brought in the Parliament Committee but these farm bills were not brought in for discussion.
Also Read | 16 year old Amritsar girl bags free trip to NASA

He said that they had decided from that very moment that they will support the farmers against these ordinances, Harsimrat Kaur Badal from the moment the bills came in, stood with the farmers.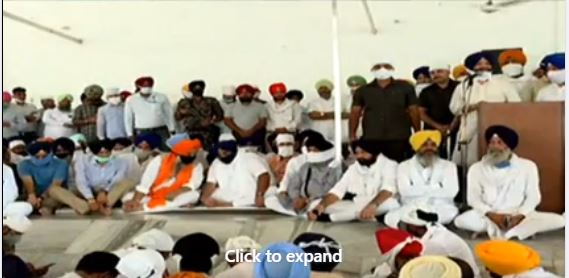 Badal has also said that MSP should be added in the bills. He asserted that he does not want to make this a political agenda because this is the matter of our own farmers.
He said that Congress and Aam Aadmi Party were making this a political matter. It is Shiromani Akali Dal who has stood by the farmers all this while.
Also Read | PGI Chandigarh begins clinical trials of Oxford vaccine; three volunteers given first dose
He also alleged that Captain Amarinder Singh had made APMC Act in 2017 and had promised that they would shut the government mandis but nothing like this happened and Captain should resign from his post.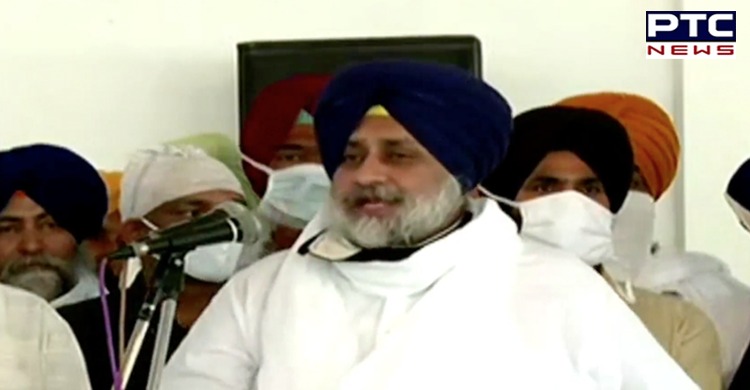 Badal has also appealed the workers to stand with the party on Oct 1 in the rally for farmers.
-PTC News