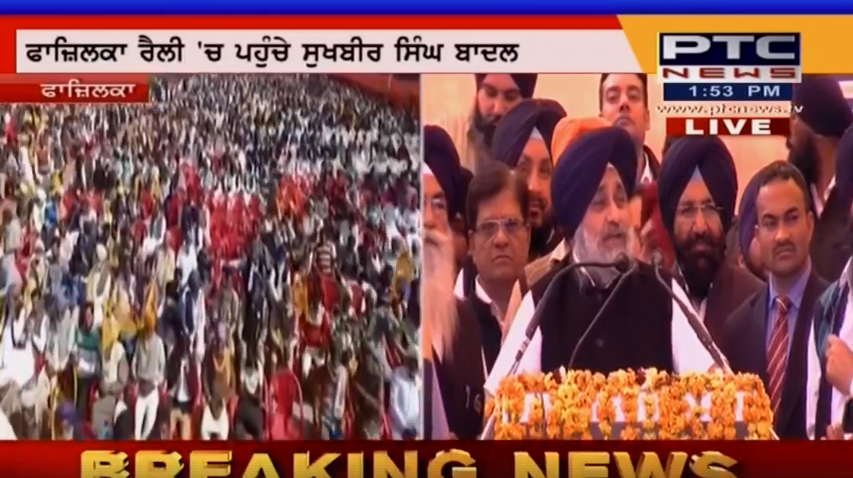 President of Shiromani Akali Dal, Sukhbir Singh Badal addressing 'Pol Khol rally' in Fazilka attacked on Sunil Jakhar, President of Punjab Pradesh Congress Committee (PPCC) on Wednesday afternoon in Fazilka.
'Sunil Jakhar has established 'Gunda-Raj' and has filed false cases. He has taken roofs from the poor, separated families and ignored the plight of the needy. He thinks he can scare people with his power,' said Sukhbir Singh Badal.
'Mr Sunil Jakhar let me tell you, you can win hearts of Punjabis by love but not by suppressing them,' he added.
'If you have power and guts, its time you run election from Firozpur,' Mr Badal said.
'Registering false case is not going to save you from your black deeds or provide you long term power', Sukhbir Singh Badal added.
-PTC News