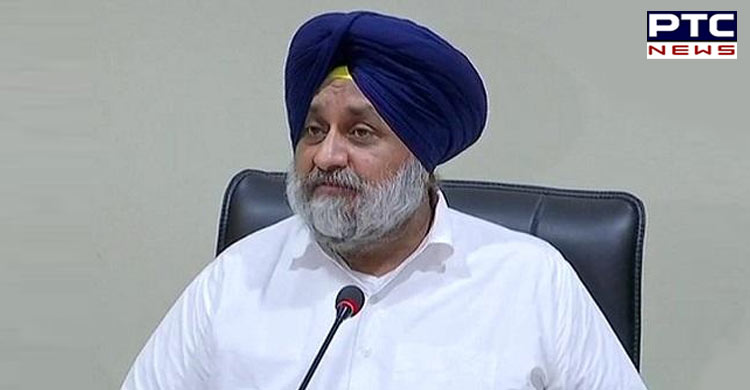 Shiromani Akali Dal (SAD) President Sukhbir Singh Badal condemned the police high handedness against a section of farmers who had collected at his residence in Badal village. He said that the incident seemed to have been orchestrated by State police chief Dinkar Gupta with the blessings of chief minister Captain Amarinder Singh.

The SAD President said that even though he had requested the Muktsar police to allow all farmers to collect at his residence and facilitate his meeting with them, an incident was engineered and some farmers had been hurt.

He said that farmers were collecting in front of the residences of all MPs in the State but it was only in front of his residence that an untoward incident occurred. "Such kind of politics which strikes out at farmers for petty political gains is condemnable".
Sukhbir Badal also asked the chief minister to get the entire case inquired into. He said it should be ascertained as to who stopped a section of farmers from approaching his residence when he had repeatedly requested the Muktsar police to let all farmers meet him. He said it should also be ascertained as to who committed high handedness against the farmers and due action should be taken against the police personnel responsible for this.
Also Read | Meet Sonal, a Patiala-based student who topped PSEB Class 12
Badal said that he had also learnt that the Muktsar police had registered two cases against the farmers. He said there was no need to register such cases as it would only lead to harassment of farmers over a long period of time. "I request the SSP, Muktsar to withdraw the case against the farmers or else the SAD would be constrained to hold a dharna in front of his office to get the cases withdrawn".
-PTC News