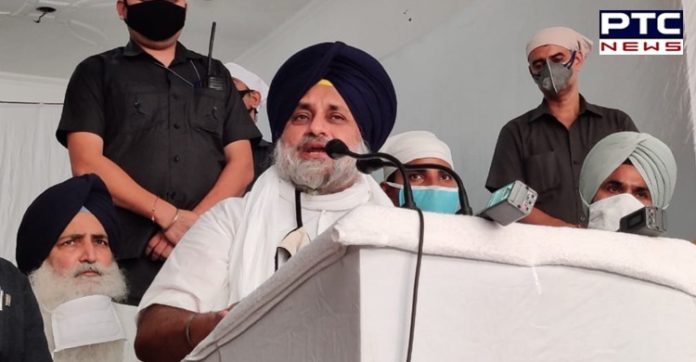 SAD president Sukhbir Singh Badal addressed a gathering of farmers and party workers at Gurdaspur and Amritsar. He called upon the BJP's Punjab unit and other political parties to join hands to put up a united fight for the farming community.

He also dared Punjab's CM Capt. Amarinder Singh and asked him to issue an ordinance to declare Punjab a notified principal market area meant for establishing agriculture mandi to thwart the implementation of the farm Acts.
Also Read | SAD leader Manjinder Singh Sirsa gets threat from Pakistan amidst Bollywood drug investigation
Sukhbir Singh Badal, SAD President said, 'Should have declared state market yard' before going to Khatkar Kalan, Captain should have issued an ordinance declaring the state an agricultural market to render the Centre's Acts invalid.'
Commenting on CM's apprehension over farmers' struggle in Punjab turning violent and weakening the peaceful movement, Badal said, "His statement defamed the farmers' struggle. If he is honest about his concerns, he should call in his Advocate General and prepare the draft of the ordinance to declare the state a notified principal market area. We have been demanding it for so long."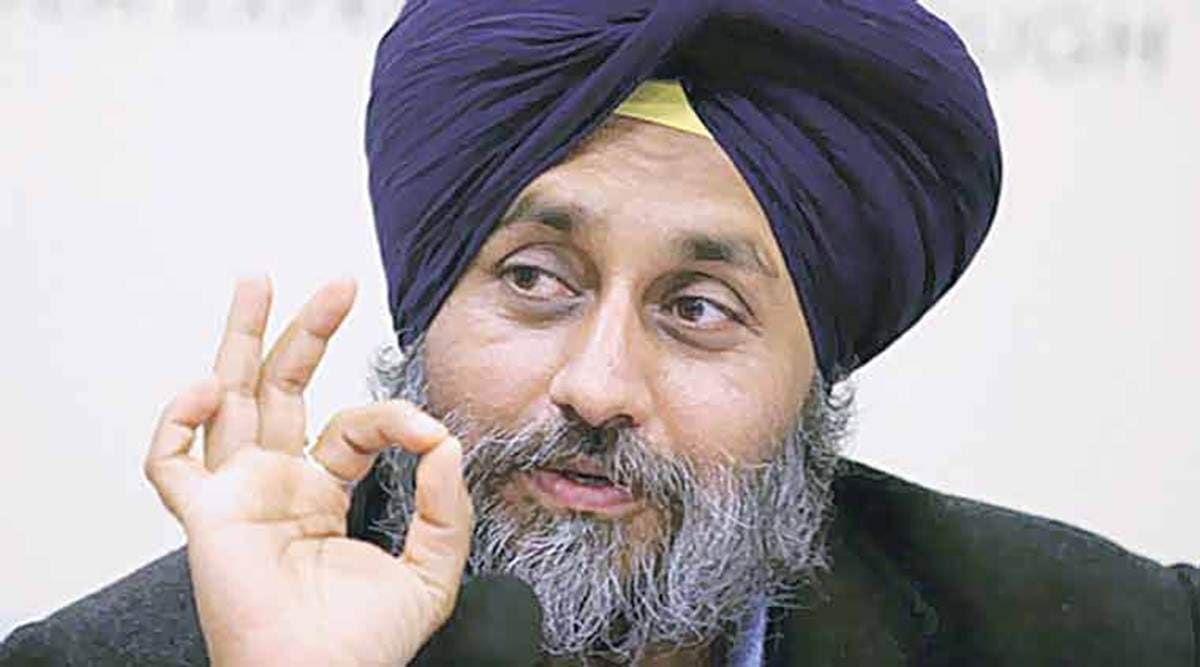 He also asked the CM to immediately convene a special session of the Punjab Vidhan Sabha to repeal the Agricultural Produce Market Committee (APMC) Act implemented in 2017 during the Congress regime.
"The APMC Act enacted by the Congress government provides provision for open market for private players, identical to what the Centre's farm Acts described. This state Act must be scrapped," he said.
Also Read | BJP leader Uma Bharti tested COVID positive, admitted to AIIMS
SAD has now asked its members to resign from the posts held by them in the three municipal corporations (MC) of Delhi, ruled by its former ally.
The party has decided to give up all posts it jointly held with the BJP in any organization, including the MCs, Harmeet Singh Kalka, the president of the Delhi unit of SAD said.
-PTC News