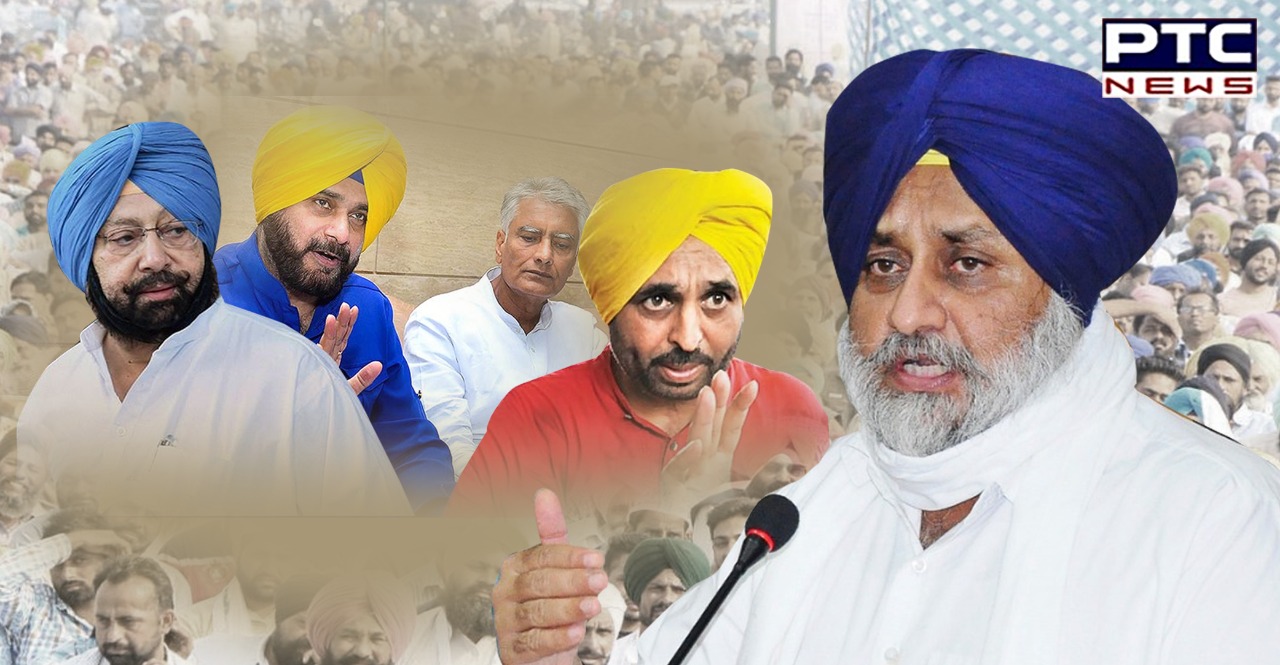 Shiromani Akali Dal president Sukhbir Singh Badal on Saturday said that the Congress leaders including Captain Amarinder Singh and their 'open and secret allies' claiming to have "concrete proof on who planned, sponsored and executed the unforgivable sacrilege against Shri Guru Granth Sahib Ji should publicly place that evidence before the Khalsa Panth, the Court, the SIT and the people in general."

Sukhbir Singh Badal also urged Congress leaders like Captain Amarinder Singh, Sunil Jakhar, Navjot Sidhu, S S Randhawa, and others like Bhagwant Mann to share with the Sikh quom, the SIT, and the judiciary why they deliberately hid the truth on an issue of such profound religious importance for so many years, thus inflicting and prolonging grievous agony to Sikh hearts and souls.
Also Read |  Coronavirus India: PM Narendra Modi a 'super-spreader' of COVID-19, says IMA Vice President
Why have they never even thought it proper to place the proofs they have in the public domain?" asked the former Punjab Deputy Chief Minister.
Also Read | Religious and political events accelerated COVID-19 transmission in India: WHO
The Shiromani Akali Dal president further said that if leaders like Captain Amarinder Singh, Navjot Sidhu, Jakhar, Bhagwant Mann, and others had some evidence but had been withholding it from the court and the Khalsa Panth, this by itself is not just a legal outrage but also an act of sacrilege against the Holiest of the Holy scriptures.
"It is truly stunning, unbelievable and unforgivable if these leaders indeed have been refusing to reveal the evidence they have against anyone as they claim day in and day out. Conversely, if they don't have that evidence, then they are guilty of telling lies on a matter of such extreme sensitivity and gravity " he said.
He also said that these leaders "owed it to Shri Guru Granth Sahib and to the great Guru Sahiban even at this stage to share with the Sikh quom, the SIT and the court every detail of the irrefutable evidence which they claim to have and the reasons for their not disclosing it up to now" said Badal in a statement.
Click here to follow PTC News on Twitter 
-PTC News