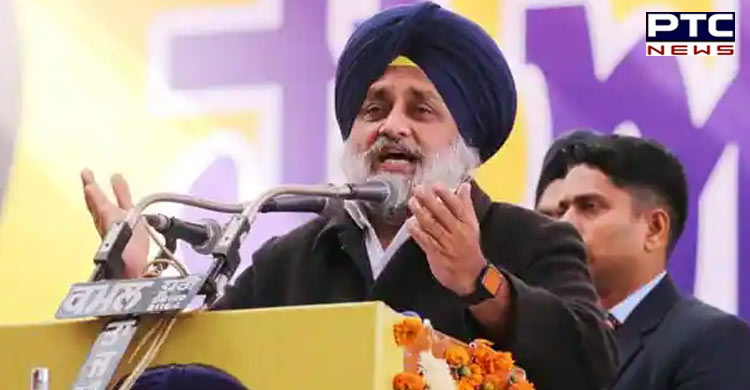 Chandigarh, February 13:  Ahead of Punjab Assembly elections every political party is campaigning vigorously, following this Shiromani Akali Dal President Sukhbir Singh Badal held election rallies at various places in Punjab.

Also Read | Punjab Elections 2022: EC permits Political parties to campaign from 6 am to 10 pm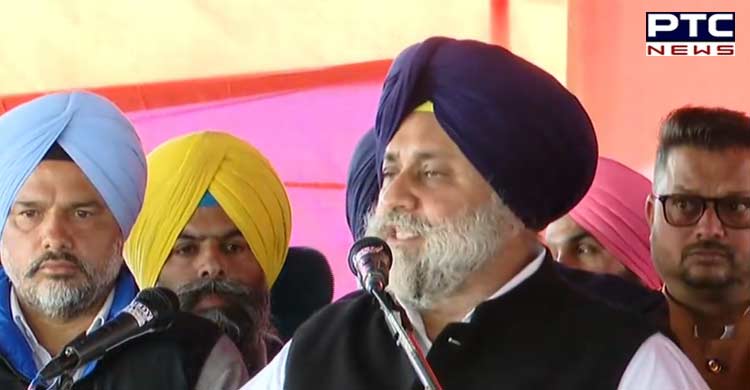 SAD CM candidate in his speech targeting Delhi CM Arvind Kejriwal said, "Kejriwal has expelled common man from the party. In Punjab, advertisements have been put up with Delhi's money, and tomorrow he will invest Punjab's money somewhere else. Plus, he has no knowledge about agriculture."
Shiromani Akali Dal President Sukhbir Singh Badal says, "Akali Dal is a 100 year old party panthic party and it was a party formed with the martyrdom of thousands of people."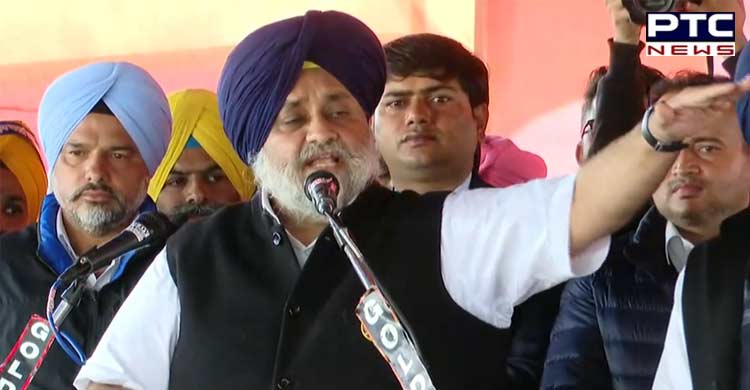 Sukhbir Singh Badal who reached Bhikhi for election campaign made big announcements for Punjabis. He said that blue cards issued within 15 days of formation of Akali Dal government would be restored. When the government comes, you will get Rs 75,000 shagun scheme. During this time old age pension of Rs. 3100 will be given.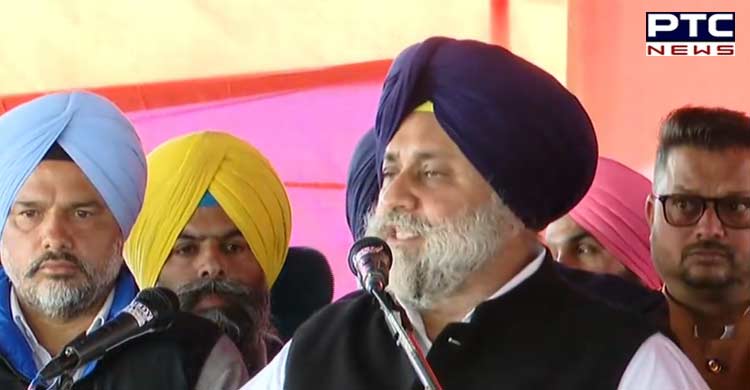 Announcing this, Sukhbir Badal said that if there party is voted to power; one lakh government jobs would be provided. 10 lakh personal jobs will be created. There will be 75% reservation in jobs for the youth of Punjab. Government Medical Colleges will be set up in every district. 33% seats in all colleges will be reserved for children studying in government schools. Under Mata Khivi Ji Rasoi Seva Yojana, Rs.2000 / - per month would be given to the women heads of blue card holder families. 400 units of electricity will be provided free of cost every month.
-PTC News