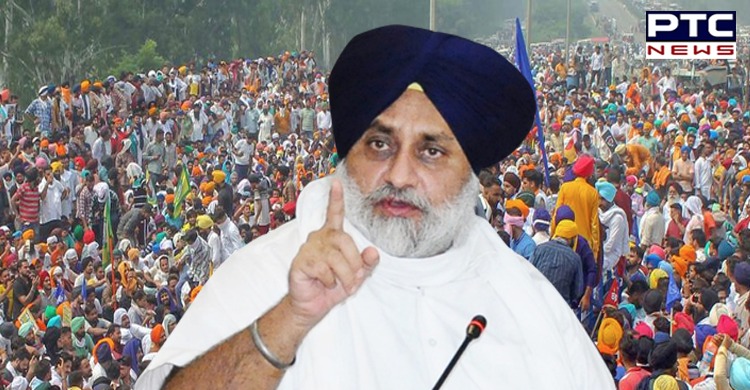 Shiromani Akali Dal (SAD) President Sukhbir Singh Badal on Sunday called upon all political parties and organisations to close ranks for a united fight to protect the interests of the farmers, farm labour farm produce traders in the country, especially in Punjab.

"We are ready to join or follow any struggle in the overall interests of the farmers, farm labour, arhatiyas, and other farm produce traders," he said.
Also Read | Support starts pouring in from across Indian political parties for Shiromani Akali Dal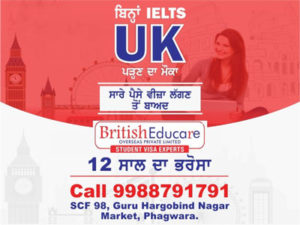 The SAD president was making his first public speech after the party broke alliance with the BJP-led NDA last night. The SAD president was addressing large enthusiastic gatherings of party workers and farmers at Ropar on Sunday.
He said that the country needed to understand and empathise with the farmers and farm labour in view of the pathetic conditions in which they are living.
Also Read | Shiromani Akali Dal is known as farmers' party: Sukhbir Singh Badal
Sukhbir Badal said "Anything like the new farm bills of the government of India which increases the uncertainty over the fate of the farmers produce can have disastrous implications not only for the economy but also for social stability in the country."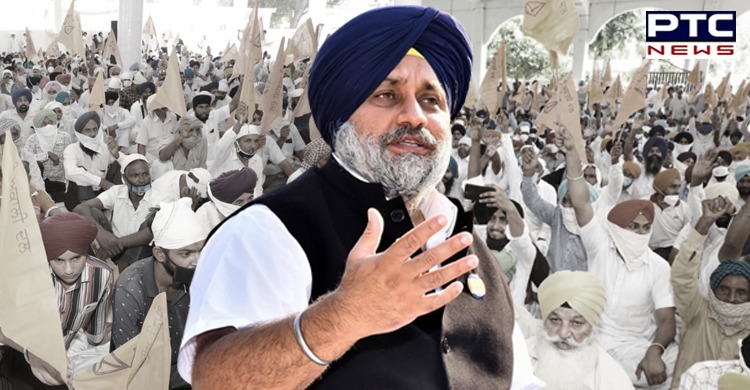 "The farmer's economic plight affects the entire economy. Therefore, what we are fighting for is to protect the country's wider national interests." Sukhbir Singh Badal said.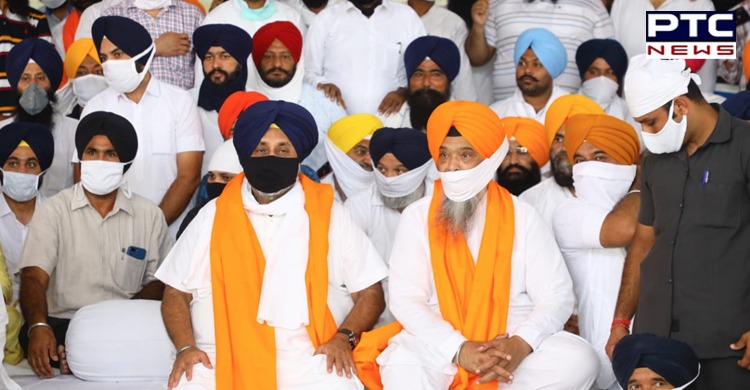 The SAD president also reiterated his party's firm commitment to preserving peace, communal harmony and fraternity in Punjab at all costs.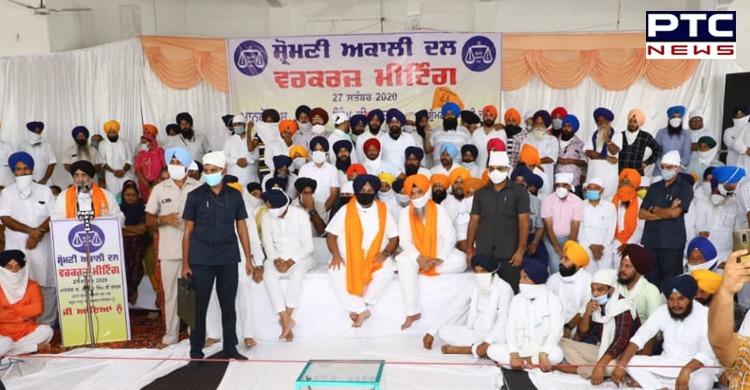 "We must not flinch from the ideals of keeping our struggle for people's rights absolutely peaceful and democratic. I must caution against attempts to defame our struggle by disturbing the peace but that should only strengthen our resolve to safeguard the age-old values of Punjabi fraternity and the path of peaceful democratic struggle," said Sukhbir Singh Badal.
-PTC News