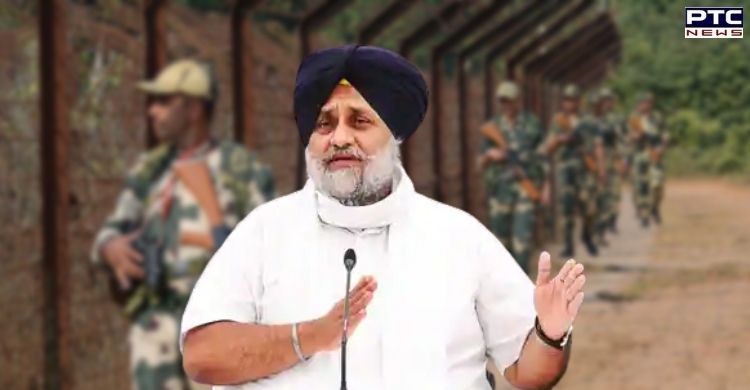 Shiromani Akali Dal president Sukhbir Singh Badal on Wednesday slammed the Punjab government over the Central government's decision to extend the BSF jurisdiction along the borders.

The SAD President came down heavily against both the Union and the Punjab governments for what he described as "central rule by proxy" and said that the sudden and unscheduled meeting which Chief Minister Charanjit Singh Channi had last week with the Union Home Minister had apparently cleared the decks for this "highly provocative and dangerous move."
Also Read | Ropar soldier Gajjan Singh's body returns wrapped in Tricolour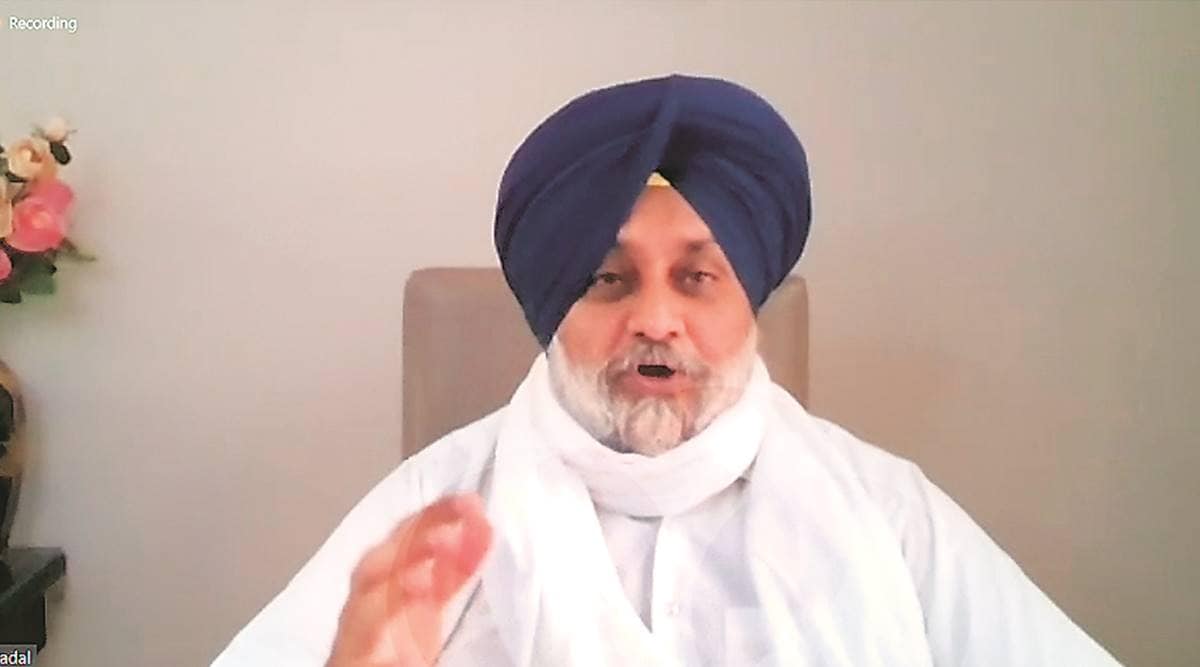 Sukhbir Singh Badal asked the CM to show intent and "act or abdicate."
Also Read | BSF now has uniform 50 km jurisdiction in border states for arrest, search, seizure
"It is most unlikely that the center would have taken such a drastic decision without the knowledge and prior consent of the state government and all the noises which Channi and his colleagues are now making are a mere attempt to hide their complicity in this decision," said Badal in a statement.

In a statement here, Shiromani Akali Dal president asked the CM to take the people of the state into confidence on what his government proposes to do to stop the center from sabotaging the democratic processes and the federal principle in Punjab.."
"You are not the opposition. You are the Chief Minister. Your job doesn't stop at issuing a customary press release mildly criticising the center's dangerous step. You must tell the people what exactly do you propose to do to put a stop to this humiliating move from the center," he said.
He also asked the leaders of the Congress party in Punjab to clarify their stand in case the state government simply surrenders to the center.
"Law and order is a state subject. The Center has no constitutional right to deploy forces in the state without the prior concurrence of the state govt. There is no state government worth its salt if law and order are handed over to the center. The Chief Minister must immediately share with the people his line of action on saving Punjab from this central rule by proxy," he added.
-PTC News