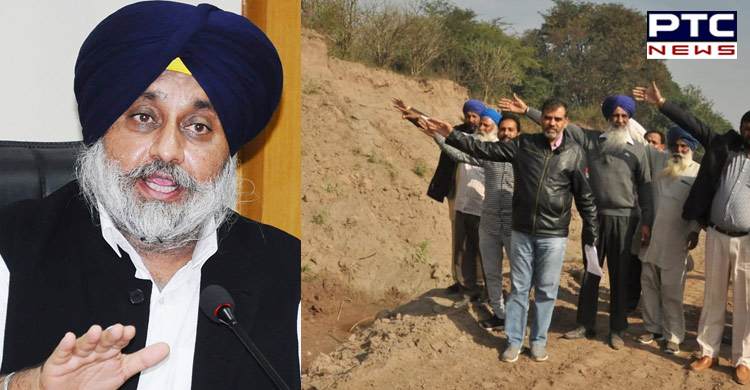 Chandigarh: The Shiromani Akali Dal (SAD) President Sukhbir Singh Badal will lead the party in holding a dhara at Dera Bassi on December 11 to protest against the illegal mining activities as well as the Gunda Tax being collected in the area in connivance with Congress leaders.
In a statement here, Senior SAD leader Shri NK Sharma said that the mining mafia was indulging in the illegal mining activities in Dera Bassi area, causing huge loss to the state exchequer as well as the ecosystem of the state. "The administration in connivance with the Congress leaders has turned a blind eye to the illegal mining activities in the area. As per media reports, a number of big trees were uprooted by the mining mafia, posing a great threat to the inhabitants of an adjoining zoo at Chatt village," he added.
Giving details about the Gunda tax being collected in the area by the Congress goons, SAD leader said the Sand Mafia was collecting Gunda tax amounting to Rs.2000 to Rs.8000 per truck from the stone crusher owners.  They have made a number of complaints about this broad day robbery to the district administration but it did not pay any heed to their pleas. He said that if anybody refuses to pay Gunda tax to congressmen, they threaten to slap fake police cases against him.
https://www.ptcnews.tv/sukhbir-singh-badal-asks-cm-to-include-his-own-name-in-list-of-cong-leaders-being-investigated-for-patronizing-gangsters/
SAD leader said that by holding a dharna, the SAD would give voice to the concerns of stone crushers and other business people who were currently being harassed by the Congres goons and force the Congress government to stop encouraging the illegal activities in Dera Bassi by patronizing the sand Mafia and other anti-social elements.
-PTC News