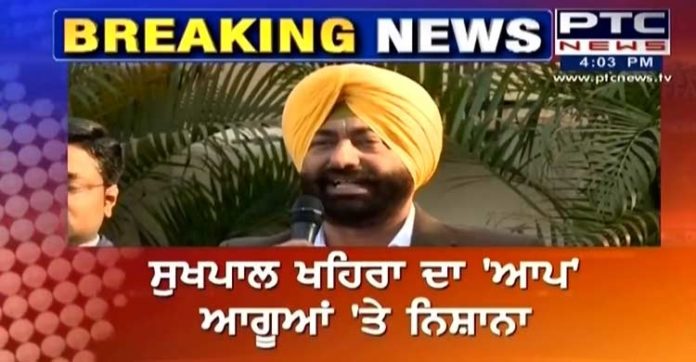 Sukhpal Khaira to announce new political outfit tomorrow, refuses to quit as MLA
A day after former Leader of Opposition and Aam Aadmi Party (AAP) MLA from Bholath Sukhpal Singh Khaira resigned from the primary membership of AAP, Khaira on Monday said that they would unveil their new political outfit  on Tuesday.
According to sources, Sukhpal Khaira could name his new political outfit as "Punjab Ekta Party". Khaira has sent a letter the Election Commission of India (ECI) for the registration of the new party.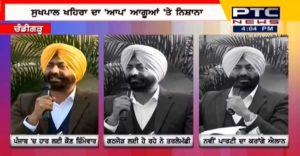 Addressing a press conference, Sukhpal Khaira lambasted at AAP's supremo Arvind Kejriwal and MP Sangrur Bhagwant Mann. Sukhpal Khaira said the party has totally deviated from the ideology and principles on which it was formed post Anna Hazare movement.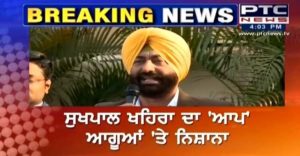 Sukhpal Khaira further added that, they would announce their new political outfit but without resigning from their post of MLA. Khaira also claimed that his new outfit has support of seven AAP MLAs.
Earlier, ahead of Lok Sabha elections , Sukhpal Khaira had announced that like-minded groups would come on a platform of Punjab Democratic Alliance (PDA). PDA is likely to see Bains Brother's Lok Insaaf Party (LIP) , Bahujan Samaj Party (BSP) and Patiala MP Dharamvira Gandhi on one stage.