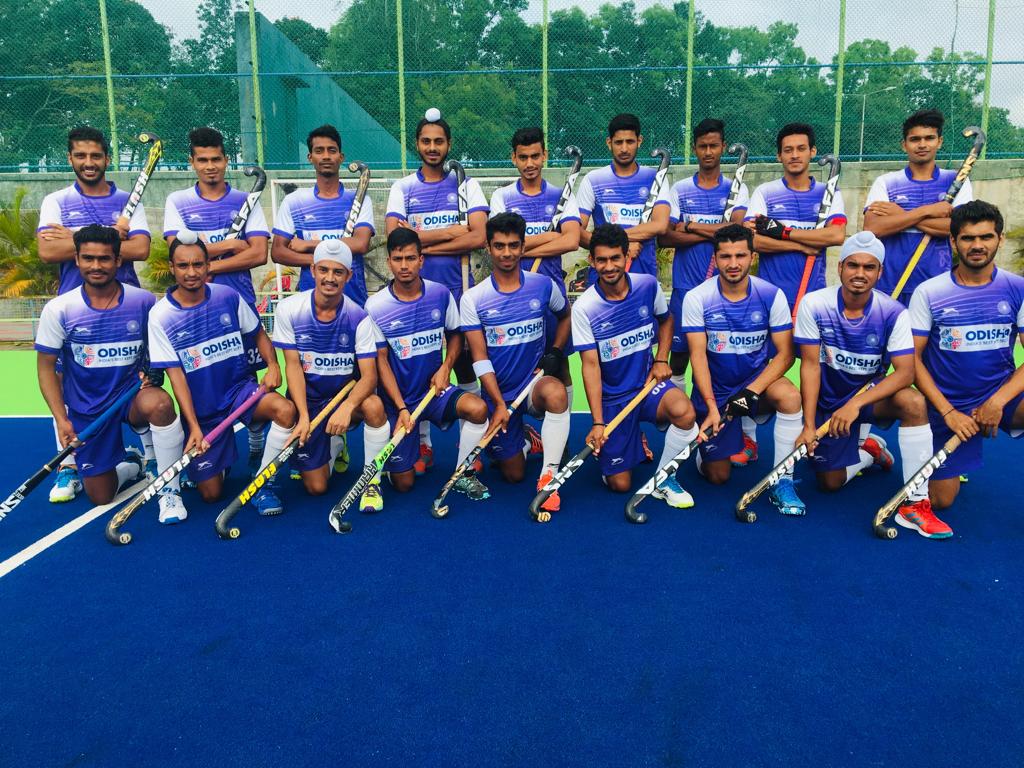 Sultan of Johor Hockey: India, Japan make a winning start
India made a winning start defeating the hosts Malaysia 2-1 in the Sultan of Johor Hockey Tournament on Saturday. Leading by a solitary first quarter goal, India survived some anxious moments in the fourth and final quarter as the hosts put up a gallant fight...
Harmanjit Singh gave India lead in the 12th minute with a brilliant field goal. Leading 1-0 at the breather, India enjoyed complete supremacy in the game in the the third quarter.
In the beginning of the fourth and final quarter, India consolidated the lead through a goal by Shailand Mishra. But the joy in the Indian camp was short lived as Malaysia retaliated strongly and scored through Muhammad Zaidi.
Also Read: Breaking News:Vitality Hockey Women's World Cup: Hat trick of goals by Versaval gives Belgium big win over Japan
Earlier, Japan Colts continued from where seniors left at the just-concluded Asian games in Jakarta. Trailing by a goal till two minutes before the final whistle, the Japanese surprised their more fancied opponents, Kangaroos, with two goals in two minutes to notch up a splendid 2-1 win.
Though Demon Steffens had given Australia 1-0 lead with a brilliant penalty corner conversion in the  20th minute, Japanese struck twice, both times through penalty corners, first in the 58th minute when Raiki Fujishama found the target and then it was Shoki Shoji who made no mistake with the last minute award.
Earlier, in the opening game of the tournament, Great Britain slammed New Zealand 3-2 in a close game.
Mathew Ramshaw and Cameron Golden had given Great Britain 2-0 lead by the 12th minute before Smith Lyndham and Sam Lane had the teams at pa2 with two goals each in the 33rd minute. Great Britain, however, got the match winner in the 35th minute through Way Edward off a penalty corner.
-PTC NEWS