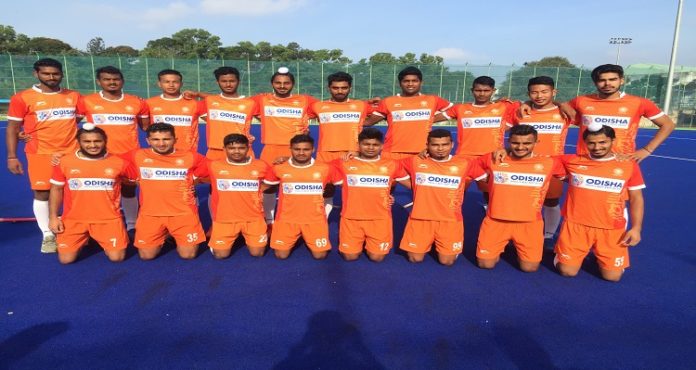 With a brilliant field goal in the dying moments of the game, Great Britain thwarted yet another Indian attempt to win a title in Malaysia. In the final of the Sultan of Johor Hockey Tournament, Great Britain came from behind to defeat India 2-1 in an exciting final. It was Great Britain's eighth win in 10 encounters between two nations in the tournament. The only time India won was in 2014. Only yesterday, Great Britain had held India to a 3-3 draw in the last league encounter. Stuart Rushmere was the hero of Great Britain's gold medal win as he scored both the goals for his team.
In an exciting game where both the teams were at their best, India took the lead in the 49th minute when Gursahibjit Singh scored off a penalty corner. But Indian joy was short-lived. In the 50th minute, Stuart Rushmere restored parity with a brilliant flick. And as the game was heading for a 1-1 draw, Stuart Rushmere worked out a brilliant move to score a gem of a field goal to give the Britons not only a win but also the gold medal. Indians were crestfallen at the last minute reverse.
Earlier, the hosts Malaysia took the bronze medal defeating Japan 3-2 in a well-contested game. Australia beat New Zealand 4-2 to finish fifth in the six-nation event.
Final standings: Great Britain 1, India 2, Malaysia 3, Japan 4, Australia 5, New Zealand 6.
-PTC News