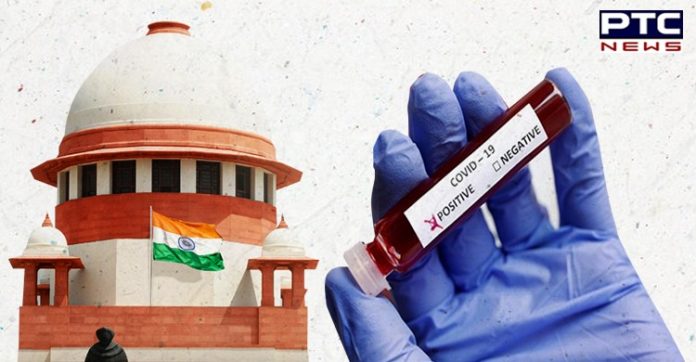 India's coronavirus crisis has hit the Supreme Court as several of its staff tested positive for the COVID-19. However, the functioning of the court won't be affected in any way.

Sources from the top court stated that many staff members of the Supreme Court were believed to be infected with coronavirus (COVID-19) hence the SC judges will conduct hearings from their respective residences on Monday.
Also Read | Punjabi actor Satish Kaul dies due to COVID-19
Meanwhile, Additional Registrar, DEU, stated that all the benches which were scheduled to sit at 10:30 am will sit at 11:30 am and those scheduled to sit at 11 am will sit at 12 noon in Supreme Court on Monday.

As per the report, 44 out of the 90 staffers tested Covid-19 positive on Sunday. The situation sparked panic among some judges.
 Also Read | With 1.68 lakh new coronavirus cases, India records another new daily high
A judge who is also Chairman of the Supreme Court's e-Committee stated that 16 benches were functioning. He also said that a huge volume of files used to be shifted physically. Now, everything would be available electronically, he added.
India is experiencing a second wave of pandemic with around 10 lakh new cases being reported over the past week.
The Union Health Ministry stated that more than 10.45 crore vaccine doses have been administered in the country so far, including nearly 30 lakh doses administered on day 1 of 'Tika Utsav'.
"India's average doses per day cross the 40-lakh mark, continues to be the highest globally," it stated.
Click here to follow PTC News on Twitter
-PTC News