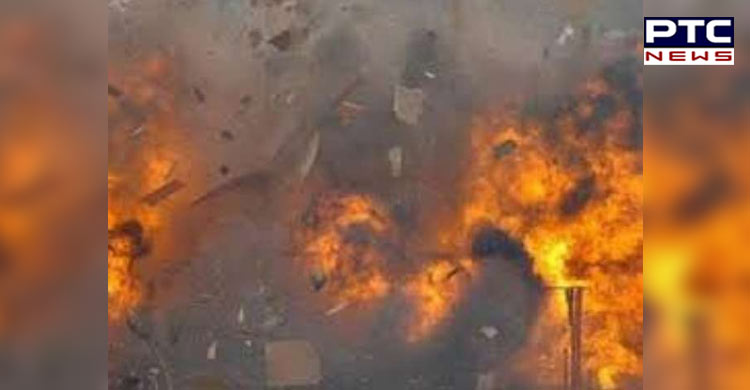 Suspect from Hizbul Mujahideen Arrested in Jammu bomb blast; death toll rises to 2
A minor, who hurled a grenade at a bus stand in Jammu on Thursday afternoon that killed 2 people and injured more than 35, has been arrested by the Jammu police. The attacker is said to be hardly 15-16 years old and is a class IX student. According to the police, he was directed by the Hizbul Mujahideen.
Also Read: Amritsar bomb blast: NIA suspects foreign funding, security beefed up in Neighbouring States
According to the media reports, the attacker is a student of a private school in Kulgam in Kashmir. He reached Jammu on Thursday morning. Police identified him through CCTV footage installed in the area. He was seen mingling with a group of Kashmiris while waiting for the bus before he hurled the grenade under a parked bus at around 11:30 am.
Soon after the blast, he tried to flee to Kashmir. He was caught by the police at a police checkpoint, some 20 km from Jammu.
A police officer told the media that the attacker has confessed to his crime. Also, he was assigned by a Hizbul commander from Kulgam.
Also Read: A major crackdown against Jamaat-e-Islami in Kashmir, top leadership arrested
On Thursday, 2 persons and 38 persons were injured in a bomb blast that took place at Jammu bus stand. One of the deceased has been identified as Mohammad Sharik (17), a resident of Haridwar in Uttrakhand. He succumbed to his fatal splinter injuries in the chest. All the injured were rushed to a nearby hospital. According to doctors, 5 of them are very critical. Most of the injured are bus drivers and conductors.
- PTC NEWS